---
An Educational Series on Sexual Misconduct in the Church
Alternatives to Denial

Denial at Many Nations Church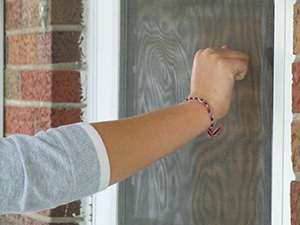 Anil, the church board chair of Many Nations Church, wondered what the issue was when their youth pastor, Petra, arrived at the door of his house. She burst into tears when he opened the door, and between her sobs she choked out some words, "Pastor Carl and I… we did… sexual things… for a couple of months… I couldn't believe it at first… but I know it's wrong… what should I do?"
Anil couldn't believe what he was hearing. Pastor Carl had almost single-handedly turned Many Nations Church around since arriving five years ago. Attendance and giving was up and Pastor Carl was loved and respected. Petra had just started eight months ago. She was straight out of Bible college. Anil had concern for Petra, but at the same time, he was very worried about the church. What would happen if this was true? How could this story get out of control? He tried to calm Petra down, and he told her he would handle it.
The next day Anil made an appointment with his pastor to tell him what Petra had said. Pastor Carl looked shocked. "I've been afraid of this, Anil. Petra has not been very stable. I am really concerned about her. I don't know why she would be making up stories about me like this. Yes, I've hugged her, but, honest to God, it's always like a brother. She's been difficult to work with since her six month performance review, which wasn't very positive, as you remember."
Anil was so relieved to hear Carl's reassurance. Maybe Petra needed some help. She did seem hysterical when she talked to him, and what she was saying about Pastor Carl was entirely out of character for him. Carl added, "And how is your mother doing Anil? Should I drop by the hospital tonight?"
Anil decided not to press Petra on her lies; he thought maybe she needed a break. He told the rest of the church board that Petra had some "stress issues" and he arranged to have her salary paid for three months, saying that people needed to respect her privacy. He secretly hoped she would never come back from that leave as she didn't seem up to the demands of church work.
Anil wasn't prepared when six weeks later, three women from the Women's Bible Study Group confronted him. "Petra was sexually abused by our pastor. Did you know about this?" Anil tried to do damage control but it didn't work. In the coming weeks rumours started flying everywhere.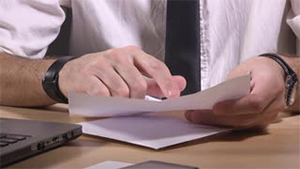 Pastor Carl was in the centre of the talk. People observed that he took the high road, never saying anything negative about Petra. He received a lot of support, "We've never had such a good pastor! We won't let a mentally unstable person destroy his reputation!" This went on for two months.
It was Pastor Carl's wife Becky who changed everything. She sent a letter to the church board, copied to Petra, corroborating Petra's story. "I walked in on Petra and Carl one afternoon. I was supposed to be gone all day but I came home and heard noises in the bedroom. I walked away quietly. I didn't want to believe Carl was being unfaithful, and with a girl in her early 20s. I thought I could salvage my marriage if I just worked harder. At first I blamed Petra. But Carl was her supervisor and 20 years older. Carl needs help."
A Pervading Sense of Denial
When sexual boundaries are crossed in the church, everyone wants to deny it. Petra denied her own feelings that something was wrong because Carl was her boss, her pastor, her mentor. He said physical contact was a good thing, a gift from God. It was very hard for her to admit that what was happening was wrong.
Anil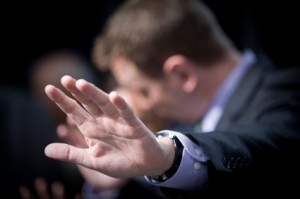 , from the church board, didn't want to believe that his pastor could abuse his power. Anil didn't want anything to harm the reputation of the church that he loved which was doing so well after a long period of decline. Carl had always been a good pastor to him. Others disbelieved the rumours because they, too, were loyal to their trusted spiritual guide.
Pastor Carl had everything to lose: his job, his reputation, his income, his career, his marriage. To protect all of this he was prepared to lie. He had a lot of credibility in the church and he was banking on it. He had no idea that his wife knew about his actions.
Even Pastor Carl's wife was in denial at first. She saw the unfaithfulness with her own eyes but she did not want to believe that her husband was betraying their wedding vows, and with a younger woman. As the reality sank in, at first she denied it was her husband's fault, blaming Petra. It took a while for her to believe that her husband could take advantage of a young and impressionable co-worker.
---
Biblical Grounding: King David in Denial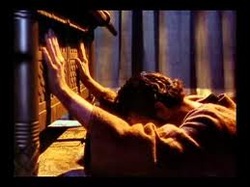 Nathan was a prophet who was called to expose King David's wrongdoing. David had sexually abused Bathsheba, the wife of his soldier Uriah. Then he had Uriah sent to the front lines so that he would be killed.
David was in denial. He wasn't admitting that he had sinned. He probably had all sorts of rationalizations. He hadn't "technically" killed anyone, and maybe he even thought Bathsheba wanted to be his partner. But Nathan cut through his denials and exposed his sin, telling him, "…you have despised the word of the Lord…" (2 Samuel 12:9). David must come clean with God and face the truth of his actions.
Image: "David and Bathsheba" - 20th Century Fox, 1951
---
Professional Ethics: Facing the Truth

Denial is almost certainly present on many levels whenever allegations of sexual misconduct emerge. While we value truth telling and honesty in the church, it is a sad reality that we are not always truthful with each other. We are capable of deceiving ourselves and others, sometimes for long periods of time.
That's why it is vitally important that allegations of misconduct be taken seriously; they cannot be handled privately. All too often allegations of misconduct are diverted to an informal process, and a misconduct policy is sidestepped, because some or many of the people in the church are in denial.
Guarding a Sacred Trust
Anil and the Many Nations church board can end denial by getting help from their denominational office or an outside consultant. Denominational staff would likely advise them to hire an interim minister, whose primary job would be to help them openly address the woundedness of their community. Moving forward will mean addressing this boundary crossing head on, telling the truth, and working for healing for everyone in the story.
---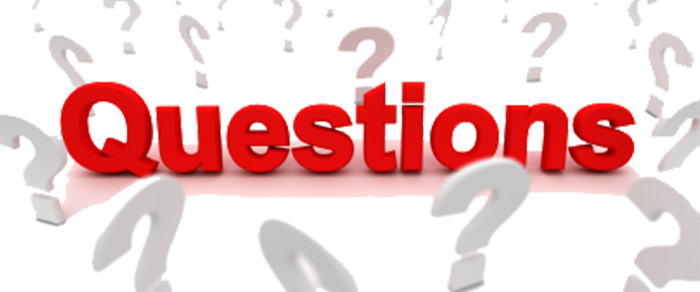 Discussion Questions
Have you ever been tempted to deny a wrongdoing when you have been found out? When the stakes are higher, is the temptation to lie higher?
Have you ever "closed your eyes" to a reality because you didn't want to believe it was happening (for example, an addiction or a betrayal)?
What do you think Petra was experiencing in this story as time went on? How do you think other people's denials affected her?
The truth is hard to believe, but there are consequences of denial. What would have happened to Petra if no one believed her story? What would have happened to Pastor Carl if people at Many Nations Church believed his lies?
How would you feel if you found that a leader had betrayed a trust in your congregation? What is it like to work to uncover the truth when everyone around you is in denial?
---
Credits and Links
This fictional story was written to show the kinds of experiences survivors of abuse face. Authored by Carol Penner, it is part of an MCEC sexual misconduct educational series entitled "Sacred Trust." 
All images are Google Images.

Sacred Trust is an MCEC inititiive in collaboration with SMARRT.
Save
Save
Save
Save
Save
Save
Save
Save
Save
Save
Save
Save
Save
Save
Save
Save
Save