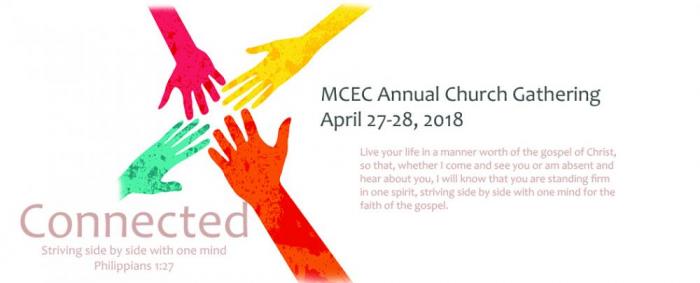 ---
ACG Home  ¦  Speakers & Highlights  ¦  Schedule  ¦  Logistics  ¦  Lunches  ¦  Registration
---
Stories and Speakers:
---
Connected: Stories and Speakers
Our Global Church - Stories from Southern Africa
What is happening in the church in Southern Africa? How is God moving in Southern African neighbourhoods? Be challenged and inspired as we connect with the church in Southern Africa through this amazing woman.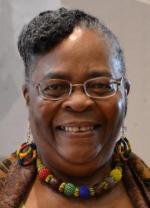 Barbara Nkala, Mennonite World Conference
Barbara Nkala is a renowned writer and publisher. She is a Mennonite World Conference regional representative for Southern Africa and was the Mistress of Ceremonies at MWC 14th Assembly in Bulawayo. As a professional editor, translator and church leader, she has enormously contributed to the growth of local indigenous languages and was one of the earliest female writers published in Zimbabwe.
Her career as an author began in 1970, as a student at Gweru Teachers' College, when she won a national writing competition with her novel Qilindini. That initial book was a detective thriller written in her first language, Ndebele. She has continued to write in Ndebele, focusing on the inherent strength of women to rise above discrimination and ignorance.
She obtained a Diploma in Education with the University College of Rhodesia (Zimbabwe), then a Bachelor of Arts in English and Communication with the University of South Africa (UNISA), and a Master of Arts in Leadership and Management with Africa Leadership and Management Academy (ALMA). She taught in various secondary schools in the country before joining Longman Zimbabwe in 1981, where she rose to commissioning editor for humanities texts. As National Director of International Bible Society Zimbabwe (IBS Zimbabwe) in Zimbabwe and Malawi, she coordinated the translation and publishing of the new IBS Shona and Ndebele Bibles; as well as a Chichewa New Testament. She is the founder and managing editor of Radiant Publishing, whose vision is to publish for transformation.
Barbara is an author of fiction and non-fiction titles, published in both Ndebele and English. Some of her books have been used as school textbooks. She is a frequent public speaker, and an elder and Sunday school teacher in her Brethren in Christ congregation in Harare, Zimbabwe. She has sat on many humanitarian boards. Barbara is married to Shadreck Nkala and they have three adult children and five grandchildren.
---
Our Global Church - Stories from Myanmar
Be inspired as Pastors Jehu and Yoel share their experiences from the most recent preaching and teaching tour in Myanmar. Hear how relationships are deepening with local congregations and communities. Catch the excitement as copies of the newly translated Confession of Faith were received by the people of Myanmar.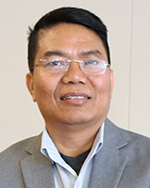 Pastor Jehu Lehn, Myanmar Missions International
Jehn Lian (Pastor Jehu) was lead pastor of Chin Christian Church in Kitchener, Ontario until 2016. He is now the Assistant Director at Myanmar Missions International. Well known as a "Mennonite Apostle," Jehu has travelled extensively sharing faith from an Anabaptist perspective to Chin people throughout the world. He was part of the translation/editing team of the Hakha-Chin Confession of Faith in an Anabaptist Perspective – printed just in time to take to Myanmar on the MCEC teaching and preaching tour in February.
Jehu is from a family filled with many pastors – his father, brother and brother-in-law. Jehu is the founding pastor of Chin Christian Church in India. He and his wife, Ma, live in Kitchener with their family.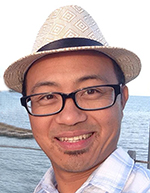 Yoel Masyawong, Grace Lao Mennonite Church
Yoel Masyawong is pastor at Grace Lao Mennonite Church in Kitchener, ON since 2004. He volunteers with MCEC as a Mission Associate to multi-cultural pastors in the KW area and was a former member of Leadership Council. He has planned and travelled with pastors to Thailand and Myanmar on two preaching and teaching tours.
Yoel and his wife came from Chiang Mai Thailand where he had graduated from Bangkok Bible College and Seminary in 2001. He had served as a youth pastor in Bangkok, Thailand for a couple of years before coming to Canada the first time under the International Visitor Exchange Program (IVEP) of Mennonite Central Committee. Yoel took a pastoral internship at both Shantz Mennonite Church, Baden ON and House of Friendship, Kitchener ON. He then returned to Thailand and ministered among students in Chiangmai University for another two years before accepting the call for the pastoral position with Grace Lao Mennonite Church. He and his family live in Kitchener.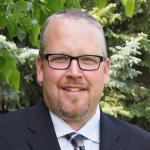 Norm Dyck, MCEC Mission Engagement Minister
Norm Dyck is the MCEC mission engagement minister, a new position that began in February 2018. He provides leadership to ReLearning Community and will connect with new and established congregations with mission opportunities in the local, regional and nationwide church bodies.
Norm began his ministry as a lay leader at Steinbach Mennonite Church in Manitoba. He then served as pastor at Graysville Mennonite Church in Manitoba from 2001 - 2008. He worked at Mennonite Church Canada as executive secretary, church engagement/director of congregational partnerships 2008-2011. Norm and his family moved to Ontario in 2011 where Norm pastored at Listowel Mennonite Church from 2011 – 2018. Over many years, Norm has served as chair with Mennonite Church Canada Witness and MCEC Mission Council.
He holds a Master of Theological Studies from Conrad Grebel College and a Bachelor of Church Ministry, Pastoral Theology from Canadian Mennonite University.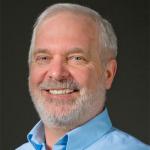 Brian Bauman, MCEC Mission Minister
Brian Bauman is the MCEC mission minister since 2003 and is often known as the Mission Guy. He focuses on missional church development and specializes in working with new church plants and adoptions and inter-cultural ministry within MCEC. Brian and his wife Nancy are members of First Mennonite Church in Kitchener, where Nancy is pastor.
Brian began his ministry at Preston Mennonite Church from 1983-1988. He and Nancy pastored together at First Mennonite Church in Reedley, CA. Brian became conference minister in the Pacific Southwest Mennonite Conference in the USA and returned to MCEC in 2003.
---
Our Nationwide/Regional Church - Stories from across Canada

Mennonite Church Canada: Our Nationwide Community of Faith. Hear stories of commitment, trust and of God's goodness from across Canada. Be inspired and thankful to be a part of the body of Christ as together we extend the peace of Christ across the street and around the world.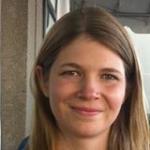 Alicia Good, North Leamington United Mennonite Church
Alicia Good is on ordained pastor ministering at North Leamington United Mennonite Church since 2013. She is a self-named "genuine church nerd." She is excited by the challenges and opportunities that are part of ministry in the post-modern, post-Christian era. Alicia was appointed to the MC Canada Joint Council. She is also a member of the Anabaptist Learning Workshop steering committee.
She graduated with her M.Div. (Honours) from seminary at the University of Toronto, Wycliffe College. Before moving to Leamington, Alicia served as a street pastor with Mennonite Central Committee while she attended Toronto United Mennonite Church.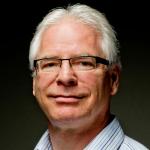 David Martin, Executive Minister, MCEC
David Martin is the executive minister of Mennonite Church Eastern Canada since 2005. As executive minister he is involved in many aspects of the broader church family, most recently as part of the Executive Staff Group of MC Canada. He and his colleagues listen to God's leading for the future direction of MC Canada.
Faith in God has always been important to David from his roots in a rural congregation in Lively, ON at Waters Mennonite Church to present. He has a deep love for the Church, serving for over 25 years as pastor in several congregations within MCEC: Stirling Mennonite Church, Hagerman Mennonite Church and Waterloo-Kitchener United Mennonite Church.
David holds an MDiv in Biblical studies and theology from Associated Mennonite Biblical Seminary and a Hons BA in religious studies from Conrad Grebel College.  He resides in Kitchener with his wife, Doris, where, in the winter, you will find him in the local curling rink or traveling to spend as much time as possible with his beautiful grandchildren.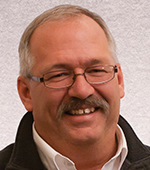 Willard Metzger, Executive Minister, MC Canada
Willard Metzger is the executive director of Mennonite Church Canada since 2010. He has a long history of working with the nationwide church. He was chair of MC Canada witness for 10 years and a member of the steering committee that realigned the General Conference of Mennonites and the Conference of Mennonites in Canada into MC Canada and the area churches in 2000,
Willard has ministered as a pastoral leader in MCEC at Bethel Mennonite Church, Floradale Mennonite Church, Glen Allan Mennonite Church and Community Mennonite Fellowship in Drayton.  After his pastoral ministry, Metzger went to World Vision Canada to work as its national church relations director, which gave him an in-depth look into denominations other than the one he was raised in. He then accepted a call to Mennonite Church Canada as executive minister in 2010.
Willard received a bachelor of theology degree from Emmanuel Bible College, Kitchener, Ont.; a bachelor of arts degree in sociology from the University of Waterloo, Ont.; a master of theological studies degree from Conrad Grebel University College, Waterloo; and a doctor of ministry degree from Ashland Theological Seminary, Ohio.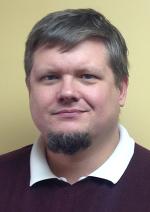 Ryan Siemens, Area Church Minister, Mennonite Church Saskatchewan
Ryan Siemens is the area church Minister at Mennonite Church Saskatchewan. Prior to that role he was pastor at Grace Mennonite Church also in Saskatchewan. He received an MDiv from Anabaptist Mennonite Biblical Seminary, a BA in peace studies and conflict resolution from Canadian Mennonite University, along with a bachelor of theology from CMU. Ryan works to support congregations and pastors, and help give shape to the broader Mennonite Church. Ryan and his family live in Langham, Saskatchewan.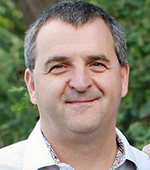 Paul Wideman, Moderator, MCEC
Paul has been moderator of MCEC since 2015 and a member of the executive council since 2010. He represents MCEC on the new MC Canada joint council and was part of the interim council that oversaw the transition to the new MC Canada structure.
For over 20 years, Paul has been president of W-S Feed & Supplies Limited, an Ontario commercial feed company. Manufacturing divisions within the company include Mount Forest, Tavistock, with the head office located in Conestogo, ON. He and his family live in Drayton and attend Community Mennonite Fellowship.
---
Our Local Church - Coming Soon!
---
Connected: MCEC Staff

We Welcome:
Kevin Derksen, Regional Ministry Associate
Norm Dyck, Mission Engagement Minister
Roberson Mbayamvula, Regional Ministry Associate
Marilyn Rudy-Froese, Church Leadership Minister
Cathrin van Sintern-Dick, Regional Ministry Associate
We Bless:
Margaret Oakey, Administrative Assistant/Bookkeeper
Henry Paetkau, Church Leadership Minister
Liz Weber, Administrative Assistant, Youth Leadership Coordinator