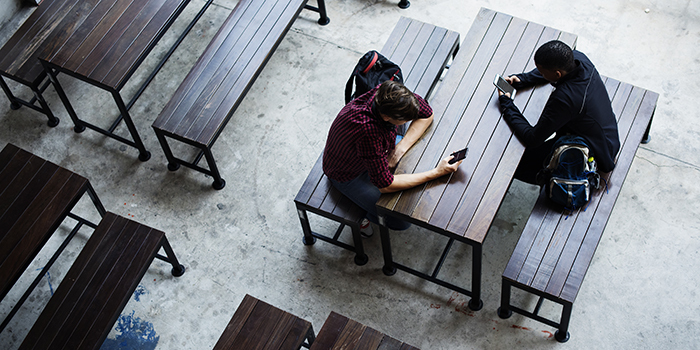 by Jean Lehn Epp, Interim Coordinator of Youth Ministry Resources - We've all been there when a parent is delayed picking up their youth or asks us to drop a youth off on our way home. No one hesitated before but we do now.  We do a mental check so as not to put the youth in a vulnerable position or ourselves. To appease safe church policies we may say "no" more often or spend more energy making sure a youth is not alone with a adult outside of a public space. When our frustration level gets high, let's just remember why we are doing all this planning and spending all this time meandering safe church practices.
We are being attentive to safe church practices because the church has not always been a safe place.
We are being attentive to safe church practices because the church has not always been a safe place. Youth and children in the church have been hurt in the past. In safe church practices, leaders in the church who work with young people or vulnerable people are invited to commit themselves to healthy relationships with God and others, learning appropriate boundaries and seeking help. Safe church practices keep us focused on the needs of the young people we service not on our need for affirmation, power, control or intimacy.
Be attentive by:
Planning regular retreats for yourself and other leaders or mentors to encourage community within the leadership and a closer connection to God.
Familiarizing yourself with your church's safe church policy. Know what you can or can't do so when you are asked for something that triggers a flag, you can readily work out a different solution.
If you are giving rides to youth, go a little further to ensure that you are not alone with a youth. Plan for a parent to pick up a youth from another youth's home so that two youth are together. If you are alone with a youth be sure that parent know exactly when you are expected to arrive and make sure another adult you know is informed of the timeline and trip details.
Create clear guidelines for mentor program participants. Plan events where more than one mentor group is participating or invite mentors to specific youth or church events where mentor participants can be together.
Revisit or revise your safe church policy if best practice is being ignored. Most churches need to review their practices annually. Make a quiz or pick random multiple choice questions to make the practices more memorable for people.
Have a clear and accessible way of reporting incidents within the church. Many people don't report incidents because they feel no one will believe them or they don't know who to go to. Make a group like the deacons, elders or safe church committee available for listening and responding.
Educate children and youth about their personal safe zone and what to do if someone asks them to do something they are uncomfortable with. Many resources help them to understand what is inappropriate.
Resources:
---
Main Image: