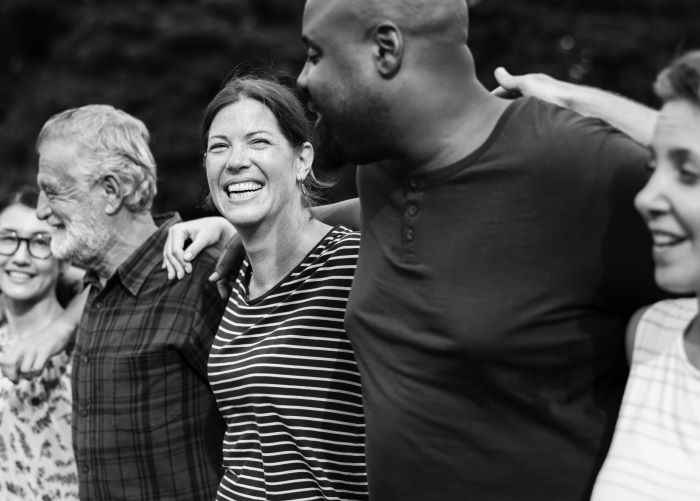 by Jean Lehn Epp, Interim Coordinator of Youth Ministry Resources - Nothing we do in ministry with youth happens in a vacuum. We can listen, support and create space for youth to encounter God thinking that we are influencing the lives of youth. Ultimately our time with junior youth and youth is a short span of four or possibly six years of their lives. Parents, grandparents and guardians carry the most significant influence on the beliefs and spiritual lives of teens even though it may not feel like it at times. One of the developmental tasks of adolescence is to differentiate self from others to become an independent person but does this need to happen outside of the most significant circles of support for youth? Our current culture leans toward isolating youth from other generations. Healthy independence is really mature interdependence. Our calling to be the body of Christ together invites us into community where faith is not just focused on the self alone, but as it interconnects to the growth of others.  Some youth ministry practices can isolate youth from the rest of the church and discourage parents, grandparents and guardians from getting involved. Encouraging youth to own their own faith in God is a significant goal of youth ministry.  Yet youth ministry that intentionally recognizes and actively engages parents, grandparents and guardians will be healthier for youth and the church.
Keep an open perspective about youth ministry since you are also directly and indirectly in ministry with their families.
In building your ministry with youth consider parents, grandparents and guardians as potential resources to be embraced. Many have gifts that can contribute to building community by connecting with youth in ways that are nurturing and modeling. Sharing their life experiences through hosting youth in their space is an amazing way to connect with youth. It also becomes an opportunity for them to step back from their busy schedules, to meaningfully reflect on their own story of God at work in their lives and to have dedicated time to connect with the lives of others.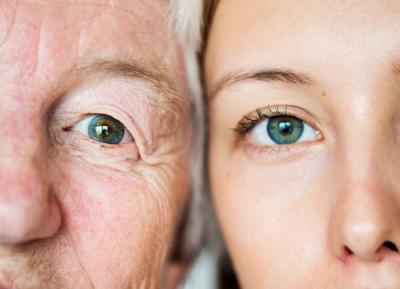 Even though our focus in youth ministry is on youth, the fruits of our ministry also spreads through the youth and back into their families impacting parents, grandparents and guardians. Youth have an infectious and sometimes daring way of pushing those around them to look at attitudes, actions and their impact. Opportunities can present themselves to have significant conversations and interactions that move parents, grandparents and guardians to grow in their faith as well. Keep an open perspective about youth ministry since you are also directly and indirectly in ministry with their families.
Encourage parents to nurture their own faith and relationship with God. Ensure the spiritual needs of families, parents, grandparents or guardians are also being met, if not by you, then be in communication with others who can or are working with this.
Empower parents, grandparents and guardians to share their faith stories and challenges as real people that aren't perfect or have it all figured out.
Encourage parents, grandparents and guardians to let their role in the lives of youth evolve by letting youth take on responsibility, letting them make mistakes, helping them understand and experience consequences and being a support to fall back on.
Create opportunities for youth, parents, grandparents and guardians to have meaningful bonding activities like working together on fundraisers or service projects. Be intentional about dividing the work and those working together so everyone is participating equally and voices are all being heard.
Parents, grandparents and guardians have the potential to bring resources, wisdom, networks, and energy that can turn into opportunities to develop long lasting relationships with many of the youth that have impact far into the future.
Resources:
Kara Powell has developed a curriculum for junior youth that engages the dynamics of youth interacting with their family in all its aspects. In this 12 session resource, Parents and Family: Junior High Group Study, junior youth are encouraged to look at their own reactions and interactions with their family as well as how God is inviting them to be part of a family.
Wendy Claire Barrie has created a resource for parents, grandparents and guardians to encourage them to embrace their role in growing faith in youth and children. Faith at Home: A Handbook for Cautiously Christian Parents, give parents the language to talk about faith in simple and engaging ways as well as embracing reading the Bible together. She also shares tools for conversing about difficult topics in authentic ways.
The Spiritual Child: The New Science on Parenting for Health and Lifelong Thriving, by Lisa Miller, a psychologist, is a curriculum full of insights and research to empower parents, grandparents and guardians to encourage the spiritual life of children and youth. In this curriculum designed for people who care for children and youth, she gives insights and invites conversation on new ways of caring and showing God's love in this challenging time.
In her blog, Connecting with Parents During the Summer Months, Jen Willard shares some interesting insights on staying connected with parents. During the summer youth are often away at camp and congregational ministry is often quiet, which gives you an opportunity to connect with parents in ways you may not be able to during the rest of the year.
---
Main Image: