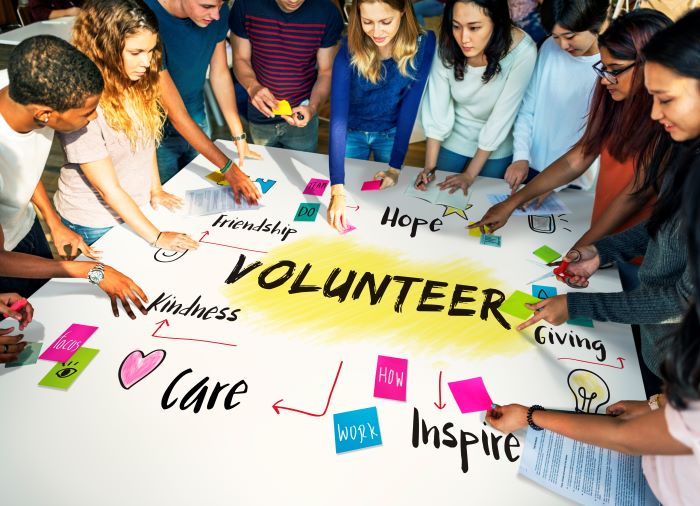 by Jean Lehn Epp, Interim Coordinator of Youth Ministry Resources - Learning and service trips are wonderful opportunities to bond with youth and have those participating bond with each other. There is nothing like a shared experience of giving one's time and energy to others to reduce uncomfortable social interactions within the group. The feeling of satisfaction at the end of a day of work, the joy of meeting new people, the fun of joking around, being stretched through learning new skills or testing new abilities, all builds a case for such trips. Learning through service opportunities, when they take youth out of their usual context, creates an atmosphere of openness to seeing God in others and exposing us to God at work in the world around us.  
Learning and service trips are most often planned a year in advance since they take many hours of coordinating, planning and communicating. Meetings are needed to bring parents, youth and the church on board with this venture. Fundraising starts early as well, so the trip is affordable for everyone wanting to go. It may be a requirement from the organization that you fundraise for supplies and a participant fee to cover staffing needs. Depending on where you are heading, documentation may be required in addition to a passport for international destinations.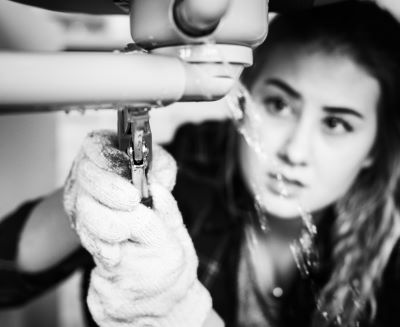 It is helpful to prepare your group well before the trip so they are emotionally and spiritually prepared for what they will or could encounter. Practice releasing the ideas of going into someone else's situation to fix it or think we have superior ways of doing things that we must share. Taking a stance that we are going to learn more than we are going to impart, goes a long way toward respecting the place and people you will be encountering. Prepare the group for times when there won't be as much to do as they would like or moments when they will be requested to do things that leave them wondering about their usefulness.
When youth process and reflect on their experiences it helps them grow in their faith and discover something about themselves or God in the process.
Encourage and develop a relationship with the people and the place you are going both before and after your trip. Educate yourself and the youth about the type of community you are going to and the challenges they face. Create opportunities to hear the stories of people both before you go and while you are on the trip. Find out what you have in common with the people of that place. Learning and service trips are not helpful when we parachute into a community with our own sense of what we think they need or with an attitude that we are better than they are. What might work great for us in our culture is not necessarily what will work for others in a different culture. Work with local organizations and join what they are already doing in that community. Local groups will be more informed of what is needed and what will be appropriately welcomed.
Share about the learning and service trip in worship at your church. This invites the youth to remember their experiences, reflect on them and put their feelings and experiences into their own words. Sharing it with the rest of the congregation invites the church to benefit by reliving the experience of the youth with a contagious energy and passion. When youth process and reflect on their experiences it helps them grow in their faith and discover something about themselves or God in the process. 
It can be a challenge finding an organization to volunteer with that will be open to working with teens. Often there is a minimum age restriction that makes it a challenge to include grade 8's and 9's. Check with the organization before hand for age limitations, expectations around clothing, footwear, etc.
Do some smaller volunteering activities locally to test the waters. Observe how the group works together so you can anticipate any challenges that might come up like personality clashes or communication issues.
Prepare parents or guardians by hosting a meeting with all stakeholders and youth to talk about the details and expectations of the trip. Set clear guidelines around use of technology, as well as when and how often youth will communicate with their parents so everyone knows what can be expected.
Be prepared by communicating with parents or guardians about special needs with particular youth. Find out what works well to calm and lower anxiety.
Plan time at the beginning of the day to set the atmosphere of openness to what God might have you encounter that day. End each day with time to process and reflect on where you have seen God at work. Ask what went well and what was disappointing. Invite God to receive all of your experiences in prayer.
Include some cultural learning time, whether it is about poverty, the challenges of living on the street, the challenges of being new to a country whether visiting or leaning to live in a new country, etc. Have someone come and share their personal story of the experience you are immersing your group in.
Include in your fundraising extra funds to offset your carbon footprint.
Resources:
Mennonite organizations with volunteer opportunities for youth:
---
Main Image: