Focus:
North Leamington United Mennonite Church
Profile:
North Leamington United Mennonite Church in the Leamington area, is located across from the United Mennonite Educational Institute, the high school supported by three local MCEC congregations.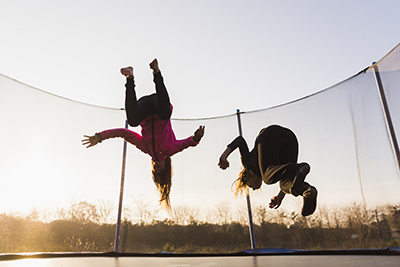 Alicia Good is one of three pastors, with a portion of her pastoral role dedicated to youth ministry as an interim measure. The church is in the process of visioning what pastoral leadership will look like for the future of their ministry with youth.
Senior youth are from six different high schools and so they are very intentional about bringing the group together.
Senior youth and junior youth meet together twice a month.
Activities they enjoy doing include visiting an apple orchard and corn maze, virtual reality games, and trampolining.
To strengthen relationships with seniors in the church, they created an event called, "Baking with Omas & Opas," where the youth learn to make traditional food with the seniors and then eat together.
The youth visited The Bridge, a local youth drop-in centre.
Alicia hopes to build awareness and relationships with the youth and local Caldwell First Nations.
They hosted a #churchtoo event with discussion for the local community
The junior youth helped the Sunday School children as they participated in a float for the town's Christmas parade.
Prayer:
Alicia invites prayer for the youth and their families who find it challenging to balance their busy lives and participation in sports with their commitment to participation in youth ministry. They desire a good transition as they discern the next steps for leadership of youth, junior youth and young adults within the church.
---
---
trampoline image: created by freepik.com