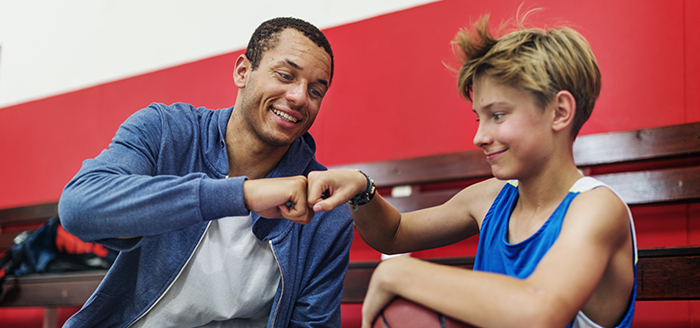 by Jean Lehn Epp, Interim Coordinator of Youth Ministry Resources - Sometimes we find ourselves going in circles as we face the same challenges again and again yet are not really sure what to try next. Previous models of connecting with youth don't seem to hold the same impact. Youth ministry is about creating space where youth can encounter God, others and themselves. How we do this will be similar and different for each place of ministry.  Youth ministry is a very short but significant period of time when each youth is forming and shaping a spiritual connection with God that will set them up for a life long relationship. A group of youth can shift very distinctly from year to year as new youth enter and older ones move on. Intentional reimaging can work toward including new youth or younger youth entering into a very established older youth group. In this limited time we have with youth, what do we want youth to experience? What should our practice look like? With an intentional time of reimaging we take the opportunity to reconstruct our ministry with youth to realign with what God is doing in the world. 
---
Let go of viewing this as fixing a problem, rather see it as realigning and being attentive to what God is already doing.
---
It is important to build into ministry with youth annual times of reflecting and checking in with parents and youth. The purpose is to pay attention to unique gifts and pastoral care needs of youth and families that are part of your church. It is also important to give youth and their families a voice. Taking the temperature of youth ministry can give you important information as well as give the youth and parents an opportunity to hear each other. Bring people together so that your picture of youth ministry is informed by the youth, parents and sponsors is significant. It can also create opportunities to explore and imagine new ways of ministering with youth that invite everyone onto the same page.
Whether you are starting for the first time or in need of doing something new after years in the same ministry, consider embracing a season of reimagining. Let go of viewing this as fixing a problem, rather see it as realigning and being attentive to what God is already doing. Reimagining youth ministry isn't necessarily about doing more, instead focus on doing it more intentionally. A season of reimagining invites us to release what is comfortable, familiar, and attractive and invites us as leaders to go deeper with youth in discerning where God is leading.
Declare a season of listening, gathering, evaluating, reflecting, planning and testing
Do a mini one annually and a larger process every few years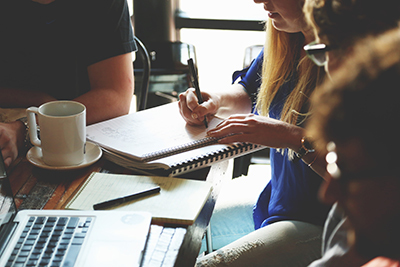 It could look something like this:
      Listening and Gathering:
Bring together parents and youth. Create small groups so that everyone has a chance to speak. Mix the groups so that no one from the same household is together in the same group.
Look at what has happened in the last year or two – Invite the small groups to make an inventory of everything you do in ministry with youth at your church on a large piece of paper.
Take time to have each small group report the discussion to the larger group.
Then invite the small groups to brainstorm hopes and dreams – be sure to have the groups record their ideas on large paper.
Share highlights with the larger group.
Ask, "If they could do anything in ministry with youth what would it be?"
Again, invite them to record on large paper and share some highlights with the larger group.
Include other questions that would be helpful to give direction to youth ministry in your context. For example, "When is the best time to meet as a youth group?" or "How often would you like to have events".
Tape all the large pages to the wall so everyone can have access to them.
To get a sense of what is important give them each 4 or 5 stickers to put on items that they feel are priorities or most important.
Conclude the time with prayer.
 2.      Evaluating and Reflecting:
Compile all the items on the large sheets. Group ideas that are very similar or the same. Indicate how many times they were mentioned. Note the ideas or suggestions that have priority stickers.
Look for trends and group the ideas in the areas that:
Help youth to learn about God
Help build community within the group and church
Help youth experience God
Help youth be active in peace and justice in their community
 Evaluate the results with your youth ministry team or leadership group that supports and directs youth ministry.
 3.      Planning and Testing
Construct a plan to implement the ideas you decide to go with
Plan ahead and communicate with families in advance so they can adjust schedules
Especially if there is something very new and different for your church, give a timeline that says this is what you will do for this amount of time and then make a commitment to re-evaluate it in 4 or 6 months.
After a period of time test the changes by reflecting on the following:
How is the participation level?
Are youth engaging the event, topic or issue?
Is interest being shown or questions being asked?
Is this something that can be built on? How can you go deeper with the youth in this area?


---

---
Main Image: