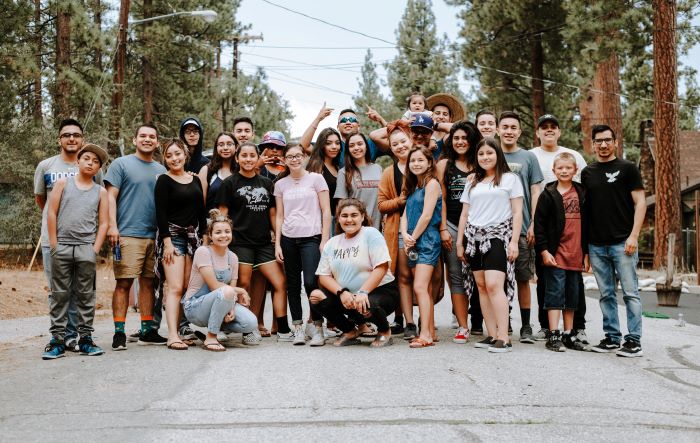 by Jean Lehn Epp, Interim Coordinator of Youth Ministry Resources - Some activities we do with youth take large amounts of our time and energy. We wonder if such activities are worth all the time and effort it takes to make them happen. Retreats are some of those activities we do with youth that have an impact far beyond the event itself. Planning a retreat or two in the year for youth encourages them to make time in their busy schedules for church activities. Retreats can be a way to invite youth to commit to taking time away that they would not otherwise do. Retreats encourage youth to engage with each other. Spending time together doing different activities, worship and eating together creates shared experiences and in so doing builds community within the group, with guests and with the adults that accompany them. Retreats are a great way to draw in youth who are new to the group or feeling on the edge of the group.
Every interaction contributes to the atmosphere of caring and going deeper.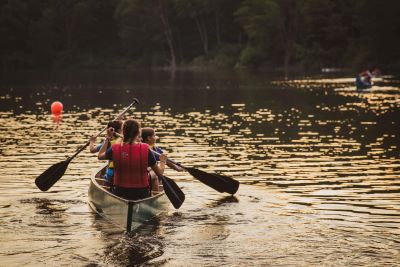 Don't underestimate the value of the adults who support the retreat from sponsors to parents who drive, cook and accompany the youth. Every interaction from stopping on the way for a treat to conversations over cleaning up the dishes contributes to the atmosphere of caring and going deeper. You don't need to go far as long as the space you create is separate from the rest of regular life.
Be intentional about the time spent in retreat:
Make a covenant at the beginning of the retreat to take sabbath time away from cell phones and other technology. It will set the atmosphere for the rest of the retreat and give clear direction as to what is expected. Invite youth to contribute their ideas to the covenant. They are more likely to respect guidelines that they have come up with.
Aim for content that is biblical, reflective, interactive, creative and invites youth to go deeper.
Split up into smaller groups for creative activities and then have them present their ideas or discussions to the larger group.
Give them a Bible passage to engage with. Have them reflect on what the story might look like today. Have them act out the story as if it was happening in their school or community. Bring a bin with some fabric, random items or costumes to encourage creativity in presenting their Bible story.
Be intentional about mixing the youth that are at the retreat. Minimizing the isolation of youth on the edge of the group will need some intentional planning.
Invite them to go on a prayer walk in silence before your closing worship. Invite them to bring a symbol with them from nature or take a picture to share what they noticed in their quiet time with God.
Include all the adults in the play and worship if possible, from the drivers to the cooks. It gives value to their contribution and encourages building relationships with other adults in the church. It also gives the youth a sense of what it is like to serve others in the church as well as be served.
Include a schedule so that each youth helps with dishes or setup for meals. It encourages a connection to the work that others do for them to be on retreat as well as helps them to take some responsibility for the retreat.
If you feel your group is too small for a retreat, connect with retreats that are already happening or make some relationships with other youth groups so you can benefit from shared leadership and resources.
Resources:
Tent of Meeting: A 25-Day Adventure with God,  by Julie Ellison White, is a wonderful curriculum that introduces youth to a variety of ways to pray and grow their connect to God on a daily basis. This resource is great to use on a retreat as well. An accompanying participant journal is also available.
Youth Specialities has some insights to share about making good decisions while planning retreats. Some suggestions include using leadership from within the church and connecting the theme of the retreat to what you are exploring in Sunday School or worship.
Fuller Youth Institute shares some ideas on how to encourage spiritual practices that we do with youth at camp or at retreats, into the rhythm of their everyday lives. They share suggestions on how we move youth from the energy of the camp or retreat "high" into lasting changes in their connection with God and the community of faith.
---
Main Image: