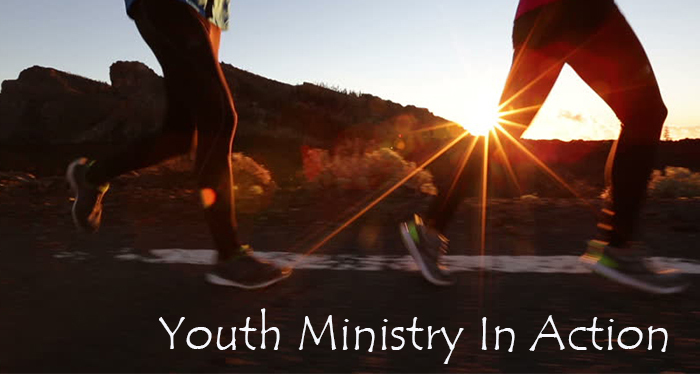 Focus: St. Jacobs Mennonite Church, St. Jacobs ON
Profile:
St. Jacobs Mennonite Church has represented a Mennonite presence in the St. Jacobs area for 175 years.
Wendy Janzen and Kevin Derksen are pastoral resources to the various parts of ministry with youth at the church. Mark Diller-Harder is the pastoral resource to the junior youth.
Youth and their sponsors (including a pastor) participate in one or two social events a month.
St. Jacobs youth participate in a retreat in fall with several other youth groups.
They are excited about an upcoming exchange weekend with Toronto United Mennonite Church with both senior and junior youth in Toronto.
Youth are invited to participate in service and learning trips or national youth assemblies every summer.
They have a rich mentorship program with youth that encourages mentors to connect at church events, special events intended for mentors and youth, as well as with the youth in their family context.
St. Jacobs is intentional about integrating youth into all-church events like mini golf or volunteering with the House of Friendship potato blitz.
Youth are invited annually into a season of exploring faith and baptism. Adults in the church get involved by hosting the exploring faith group for supper and joining in the discussion. Those who wish to be baptized have the option of doing it at the church by pouring or immersion, or in the river at a church camping weekend at Riverstone Retreat Centre.
St. Jacobs has developed its own ministry exploration program where a senior youth can apply to do an internship at the church to introduce them to pastoral tasks and leadership.
They celebrate the strength of intergenerational relationships within the church with youth and children and youth and seniors in the church.
Milestone ministries include a formal dinner for grade 12 grads and gifts of prayer shawls for eighteenth birthdays. In worship grads are invited to share their plans as well as words for their parents. Parents are also given the opportunity to share words with their grad and the church. Grade nine youth receive a Bible that has first been written in and special passages underlined by people in the church.
Junior youth meet once a month for events like mini golf, tobogganing, swimming, or bowling. The also make time for Rockway Mennonite Collegiate dramas and MCEC junior youth retreats.


Prayer:
Wendy and Kevin invite prayer for youth with very busy lives which impacts their engagement in the life of the church. They pray for guidance for inviting youth to talk about difficult and challenging issues they are facing everyday. As the invitation to grow faith in God and make a commitment to follow Jesus is given, may it grow and flourish in the lives of youth.
---
Main Image: