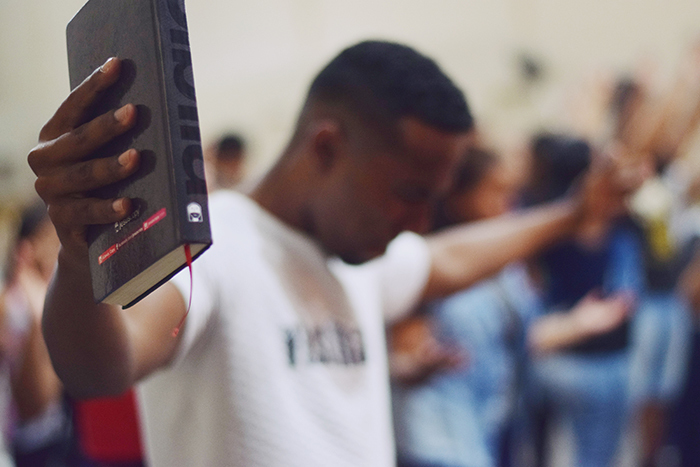 by Jean Lehn Epp, Interim Coordinator of Youth Ministry Resources - In this climate of waning support for religious institutions and the declining demographic of teens participating in church life, many of us wonder about the relevance of the church. Where do youth fit into the life of your church? How does your church manage youth and children? Your church has its own culture that impresses on children and youth what is acceptable and what is frowned upon. This culture, this way of doing things, is communicated in both obvious and very subtle ways. The church is a gathered community of people who share common beliefs and values. The church is also a diverse mixture of imperfect people who foster belonging together through differences and challenges.
There are times in the life of every church when challenges muddy the waters of community living. Even if adults try to shield youth from what is happening, they quickly pick up on the tension within the church or between groups within the church. The health of your church community impacts how valued children and youth feel. If the tension becomes overwhelming, youth will find lots of reasons not to be available or decline participation. Transparency and creating space that allows youth to ask questions during times of challenge can go a long way toward assuring youth that they are valued and loved.
What messages are the youth receiving from your church?
Conversations of faith are artificial if youth don't feel their questions or doubts can be expressed in a respectful and listening environment.  A good way to measure the health of the church is to pay attention to how comfortable the youth are with leading and trying new things. If a sense of belonging is being undermined, youth will be hesitant to take on roles in worship, be anxious about the views of the rest of the church or doubt their ability to explore their gifts. If a sense of belonging is diminished, youth will have a difficult time embracing baptism, which is a sign of commitment and belonging within the church.  What messages are the youth receiving from your church?
Encourage a sense of belonging in youth by:
Listening to their ideas even if they seem unrealistic. Don't shut them down, rather try listening and reframing them into something that the church can get behind.
Paying attention to negative expressions you might be communicating through body language and facial expressions.
Valuing everyone's opinions and questions equally.  Try steering away from evaluating their responses by saying "no" or "that's wrong" and practice asking questions that dig deeper into the ideas of what they are expressing.   
Boldly talking about difficult subjects. Giving parents and church leadership notice that you plan on covering something difficult or troubling ensures that trusted adults can both support the youth and you through this journey.
Resources:
Main Image: