Sharing Our Story
If you enjoy people watching at the Toronto libraries, you may have seen a woman typing away at a computer, writing what seems like a never-ending story. Her name is Elizabeth Xavier and she is writing the story of her life.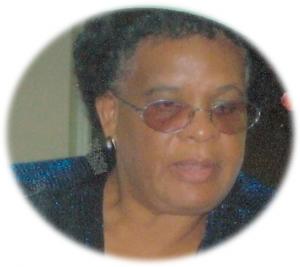 Three times a week this dedicated women, the chair of Jane Finch's ministry team, walks to the library, sits down at the computer and writes her memoirs. She began her project in 2005, and four years and 200 pages later, she is finally nearing the end.
Xavier was born into a family of 10, in Dominica Island. She moved to Canada in 1974, sponsored by her aunt. She has been up against many hurdles in life, including sickness, job harassment, financial stress, and in 2001 her hearing loss became so severe that she was forced to leave her job.
The long time pastor at Jane Finch Faith Community, Amy Kuepfer, helped her to apply for a cochlear implant and today she is waiting, hopeful that her surgery will be booked by the spring of 2010. Xavier began to worship with Jane Finch in 2004, and since then has had her faith reawakened with the help and encouragement of the congregation. She has found hope in God's love, and realizes it is not her actions but her choice to commit to a lifelong relationship with God that is important: "Faith brought me life. Because of having life, I have hope."
Elizabeth is hopeful that she will receive a date for surgery in the New Year. Your prayers for Elizabeth are appreciated; for speedy opportunity for surgery and faith while readjusting to the world with new hearing.