---
An Educational Series on Sexual Misconduct in the Church
Healthy Boundaries, Healthy Pastors
The Story at Green Pastures

Gerald was the hardworking lead pastor of Green Pastures, a large suburban church. He and his wife had four children under ten, so there were a lot of family demands. The church relied on him to give 110%.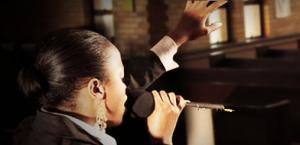 Gerald had an assistant pastor, Bev, to whom he did not relate well. Although she was younger than him, she had more education, and was very competent. Secretly, Gerald was jealous of Bev because she was such a good preacher, had a very easy pastoral presence, and was very popular.
The church also had an administrator, Patti. Patti found herself in the unfortunate position of being the person in the middle. Gerald frequently vented his criticism about Bev to Patti. And Patti overheard how Gerald spoke in a disrespectful voice to Bev, telling her in rude language that she was falling short in various areas. Bev confided in Patti that Gerald would continually keep looking down at her breasts when he was talking to her. It made her very uncomfortable.
Gerald was facing a major review and renewal of his contract. There had been some pointed comments from some of his church members such as, "A pastor needs to know when it's time to go." Financially his family was just scraping by, and he was worried about unemployment if the contract was not renewed.
Tension between Gerald and Bev continued to escalate, to the point that Bev wouldn't talk to Gerald unless there was a third party present. She addressed the abusive comments with the board chair, but she didn't mention anything about the intrusive looking that was making her uncomfortable. She didn't know how to talk about it, she wasn't sure whether people would believe her.
The incidents with Patti started with a few comments here or there. Gerald told Patti how much he was looking forward to spending time at the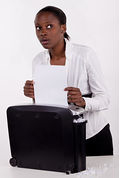 gym. "It's a great gym, there's lots to see, so many good looking young women to watch as you work out." Other days he would make comments about other women's bodies. Seeing a fashion magazine on Patti's desk, he pointed to a model and said, "That's the kind of woman I find so sexy. Do you think she's attractive?" Patti was very uncomfortable when Gerald would talk like this, but she dealt with it by just ignoring the comments.
Gerald gave some correspondence to Patti to file, and in the pile there was a single sheet with a vivid handwritten description of a sexual act. Patti was so embarrassed she didn't know what do. She quickly shredded it. Gerald didn't say anything to her about it, but she thought he had a funny smile on his face the next day.
One Monday morning, her computer wasn't working so she decided to use Gerald's to access some information she needed on the internet. Out of curiosity, she looked at his browsing history and saw a number of what looked like pornographic websites. She decided to tell one of the elders in the church (her brother-in-law) about everything that was happening. The elder came that night when no one was in the church and spent a couple of hours on Gerald's computer. Afterwards he went to have a talk with Gerald.
Gerald handed in his resignation the following week.
Unhealthy Coping Strategies
Pornography was an addiction that Gerald had struggled with for years. But it was only in the last year that he started using it at work. He found it to be a helpful distraction when his worries at church overwhelmed him. He had no idea how his use of pornography was pervading his relationships with the women in his life.
Gerald was feeling very overworked. The board of elders had laid out a direction for the church that would require more of his time. The finance committee was saying that giving was down and the church really needed more dynamic preaching to bring in congregants. Gerald felt that if he challenged anyone, saying their expectations were unrealistic, they would think poorly of him. He was worried that Bev would take on these new projects and excel at them. And his wife was irritated and upset because he wasn't spending enough time at home with the kids.

Gerald's feelings of insecurity came out in his relationships with Bev and Patti. He enjoyed getting a rush out of making them feel uncomfortable.
The house of cards came falling down when the elder threatened to expose his pornography addiction to the police (some of the saved pictures on his computer were of girls). Gerald had protested that the girls were not that young. The elder was firm; if Gerald resigned and promised to get help, he would not call the police.
Gerald resolved to be stronger in his next church, and at least keep his pornography habit out of the church office.
---
Biblical Grounding: In Training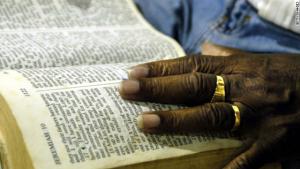 Train yourself in godliness, for while physical training is of some value, godliness is valuable in every way, holding promise for both the present life and the life to come (I Timothy 4:7-8).
How we spend our time determines how our mind works. When someone chooses to immerse their mind continually in pornographic images that depict women and girls in degrading acts, they are training their mind to think in certain ways about women.  Gerald has openly sexualized his relationships with Bev and Patti and this has poisoned his working relationships.
When he is caught by the elder, Gerald admits to himself (but not to the elder) that things have gotten out of control. He has become obsessed with sexual thoughts. He is determined to put some limits on his pornography addiction. He doesn't see the boundaries he has crossed with his co-workers.
Guarding A Sacred Trust: Caretaking for Good Boundaries

Green Pastures Church has not done a good job caring for either of their pastors. They have unrealistic demands, and have given them few outlets for honest conversation about their work. Instead, individuals have been giving Gerald mixed messages about his leadership, which has only increased his anxiety.
When the conflict between Gerald and Bev escalated, the church board chair stepped in. Instead of getting to the root of the problem, he simply sat in on meetings, frustrated that these two intelligent people had personality problems. He didn't see gender as a factor in the conflict and didn't pick up on clues Bev gave him.
The church had a sexual misconduct policy somewhere, but it was not up to date and there was no person clearly designated to receive complaints, even if Bev or Patti had decided to address the harassment they were experiencing.
The elder felt he was doing the best thing for Green Pastures Church by getting Gerald to resign. In doing so, Gerald was not held accountable by the church. Because the denominational office was not informed, they were unable to help him, setting him up for failure in his next congregation.
---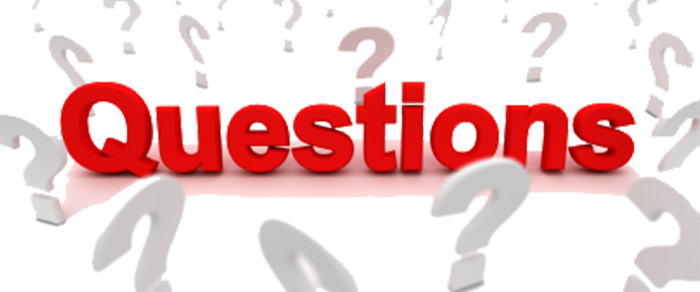 Discussion Questions
What kind of reference do you think Green Pastures Church will give to Pastor Gerald?
What is the likelihood of Gerald getting help for his pornography addiction on his own?
Where could Patti and Bev have turned for help? How might clearly articulated and publicized sexual abuse policies have helped in this situation?
Where could Green Pastures have taken different, healthier steps along the way?
Did you find this scenario believable, or hard to believe?
---
Credits and Links
This fictional story was written to show the kinds of experiences survivors of abuse face. Authored by Carol Penner, it is part of an MCEC sexual misconduct educational series entitled "Sacred Trust." 
Sacred Trust is an MCEC inititiive in collaboration with SMARRT.
Save
Save
Save
Save
Save
Save
Save
Save
Save
Save
Save
Save
Save
Save
Save