---
An Educational Series on Sexual Misconduct in the Church
It's A Long Road to Justice and Healing

William and his wife Paula were the best youth sponsors that Four Corners Community Church could remember. When the youth pastor position became vacant, and William couldn't find work as an English professor, he was eagerly hired by the congregation.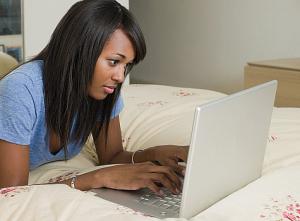 Four Corners was an urban congregation, reaching out to youth from the multi-ethnic neighbourhood around them. Brent, the senior pastor, worked well with William.  Six months later, Brent was dumbfounded by a visit from Orlando, the father of sixteen-year-old Maria, one of the youth group members.  Orlando was furious, practically yelling, "Her mother walked into her room last night, and there she was in front of the computer with no shirt on, nothing on top. She was talking to William. My wife saw him."  Maria confessed to her mother that William had asked her to take her shirt off, and that they had been Skyping for some weeks. Orlando immediately called the police.
William was arrested, charged with internet luring. His computers and mobile devices were seized. He told the police and later Brent, "Yes, I was Skyping her, but I could only see her face. I had no idea she was naked." William spent two nights in jail before being released on bail, with the condition that he not go on the internet, and he would stay away from places where minors under 18 were present.
The church board met the day William was arrested to talk about this crisis, inviting a representative from their denominational office to be there. William was put on a paid leave of absence, pending the trial, following the guidelines in their safe spaces policy.
The church board called a special meeting for the members of the congregation after a Sunday service. A consultant hired in consultation with their denomination announced that there was a police investigation involving William and an unnamed minor.
Some sat in stunned silence, a few started to cry. Others demanded more information. "How is William doing?"  "What can we do to support him?" "Who made this accusation?"  Maria's father was in the meeting although he had been advised to stay away.  Brent could see him becoming visibly angry as all support seemed to move towards the pastor and not the unknown victim who was laying the charges.
There was pressure on the church board to make their own investigation but their sexual misconduct policy clearly stated that in all cases involving minors, child welfare organizations and the police would do the investigation.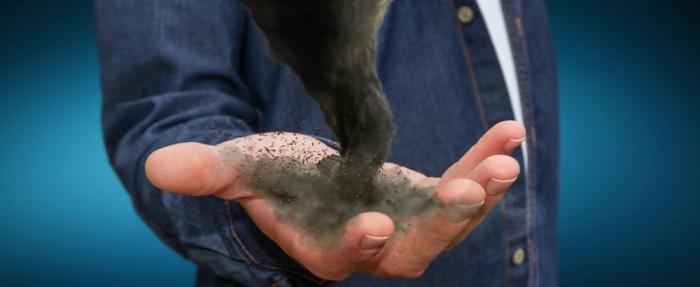 Waiting in the Whirlwind
In the months following the disclosure, there was a lot of blame being laid. In hindsight the Four Corners church board regretted that they had hired a person who had not received any training about ethics and sexual boundaries. The denomination had been in the process of interviewing William for credentialing purposes, but that had not been completed at the time he was accused.
The church board offered to provide support groups for William and Paula, but Paula refused, saying she refused to be involved in this "witch hunt." While they were waiting for the trial, William was hospitalized for a suicide attempt, which only solidified Paula's view that the church was persecuting her husband.
Much as the church tried to keep the identity of the victim secret, Maria had shared her story with one of her friends and soon everyone knew her identity.  Some people believed William and blamed Maria for his breakdown. Sexual gossip about Maria's relationship with a previous older boyfriend was also being circulated.  Maria had racist and sexist comments posted on social media about her by people in the youth group. Maria and her family left the church, angry and bitter at this response. Faced with this whirlwind of pain and brokenness, the church board prayed fervently to God for a way forward.
The Long Road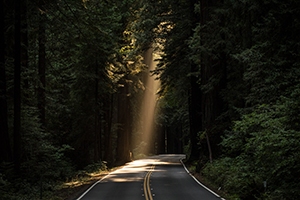 Six months after charges were laid the church dismissed William for professional misconduct. Other women in the youth group, when  interviewed by police, revealed they had conversations with William on Skype too, although nothing overtly sexual had happened with them. The dismissal was justified because private contact with minors was against the church's safe spaces guidelines. It took 18 months for the case to go to trial, and in the end William was convicted and went to jail.
The church continued to reach out to Maria and her family, paying for counselling for Maria. Her parents did eventually come back to church for a visit, but they chose to transfer their membership away. Being abused by a pastor left deep scars on Maria, she was afraid to trust people in authority and she wanted nothing to do with the church. Testifying in court had been a harrowing experience. Because of the emotional turmoil she experienced, she delayed entering university for a year, but ended up pursuing a degree in social work.
Eventually William and Paula did agree to have a support group, largely because of the dedicated visits of one of the deacons during William's hospitalization. Three years after the event William did confess to his wife that he was guilty, although he did not admit this publicly. It took another two years of support and accountability before William was ready to write a letter of apology to Maria.
The misconduct highlighted for the leadership team that their congregation needed more training about sexual boundaries. They held a workshop about sexual harassment and abuse, inviting the local women's shelter to be a resource. Pastor Brent preached a series on sexual violence in the Bible, and the new youth leaders also led a series for the youth on "Creating Safe Spaces."
The misconduct also revealed that racism was a real problem in their church community. They hired an outside facilitator to lead racism training; it helped them realize the work that needed to be done if they truly wanted to be an inclusive and welcoming community.
---
Biblical Grounding: Decades in the Making

"Jacob said, '…for truly to see your face is like seeing the face of God
—since you have received me with such favour'" (Genesis 33:10).
Jacob and his brother Esau suffered a family rift over Jacob's sinful behavior.  It took literally decades for them to actually see each other face to face. That's when Jacob says the amazing words we find here. But complete reconciliation never happens. Jacob does not accept an invitation to live with Esau. Trust is not entirely restored. They go their own ways.   



Guarding A Sacred Trust

When pastoral sexual misconduct happens in a congregation, it is not going to be resolved in a few months or often even in a few years. Healing from this type of betrayal, if it happens, often takes decades. It poses a challenge for congregations. Do we have enough love in our hearts to walk this long road together?
---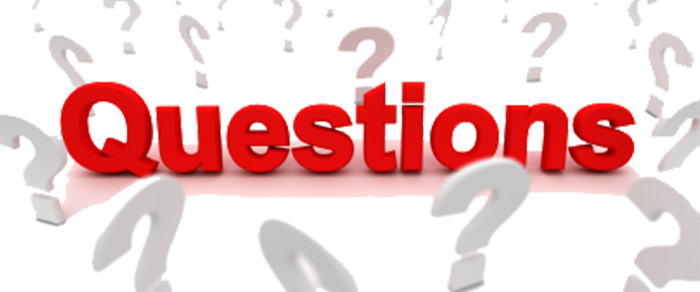 Discussion Questions
Do you know the guidelines that are laid out in the "Safe Spaces Policy" in your church? What are the guidelines for on-line interaction between adults and minors?
No one officially wants to be a "victim blamer," but that is what happened to Maria. What went wrong here? Could it have been prevented?  
If you had a 15-year-old daughter who was also abused by William, would you want her to come forward to corroborate Maria's testimony, or would you counsel her to remain silent? What impacts could that choice have on her life?
Paula is one of the victims in this story, through no fault of her own. What do you think the effects are in her life?
What do you think happened to the Four Corners Church youth group?
---
Credits and Links
This fictional story was written to show the kinds of experiences survivors of abuse face. Authored by Carol Penner, it is part of an MCEC sexual misconduct educational series entitled "Sacred Trust." 
Sacred Trust is an MCEC inititiive in collaboration with SMARRT.
Save
Save
Save
Save
Save
Save
Save
Save
Save
Save
Save
Save
Save
Save
Save
Save
Save
Save
Save
Save
Save
Save
Save
Save
Save
Save
Save
Save
Save
Save
Save