---
An Educational Series on Sexual Misconduct in the Church
Navigating Temptations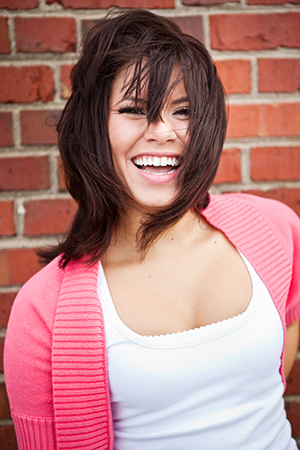 Jennifer moved from across the country to become the pastor of Lakeside Beach Church just after graduating from seminary. She had served as a youth pastor for a few years before her studies; this was her first solo pastoral charge.
Michael, the church chair, knew that they had taken a risk hiring this relatively inexperienced pastor, but he had encouraged the church to go out on a limb with a younger person. As a father of teenagers, he hoped that a younger pastor would engage the young adults. Jennifer's Cree background was also seen as an asset, as the largely white congregation wanted to reach out to the community which included a significant First Nations population. The congregation hoped that Jennifer could help them learn to build bridges.
Jennifer was so excited about what God was doing and could do at Lakeside Park. She did struggle with issues of self-confidence, seeing as this was her first time being a lead pastor, but she felt called to this ministry and put a confident face forward. Michael, the church chair, promised to help walk her through the first year, till she had her feet under her.
Michael set up regular meetings to talk with Jennifer about the congregation and her ministry, and how she was being received.  Michael spent a lot of time at the church. His wife Becky was a bit jealous of how much time he was putting into the church council position, but he reassured her saying it was necessary, he was just making sure that Jennifer had a good start.
Michael and his wife Becky had been going through some hard times in their marriage. It was natural for Michael to eventually mention this to his pastor, Jennifer. She felt a bit out of her depth, but listened compassionately to the painful story he shared. He wrote her a number of late night emails after fights with Becky, venting his frustration and anger. Some of the emails referred to sexual problems that he and Becky were having.
One summer morning, instead of sitting inside the stuffy building for their meeting, Michael suggested they find a nicer place to meet.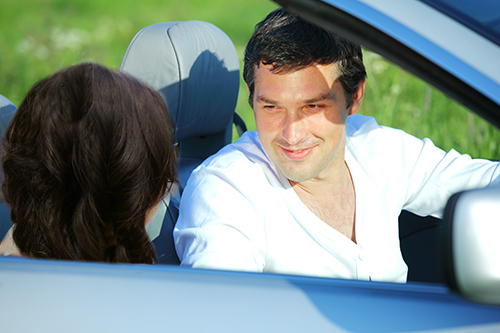 They ended up driving to the beach, where they opened the windows and talked about their church business there, watching the waves.
The following week Jennifer was shocked when she got a call from her conference minister, Pastor Richard Whitfield. He had received an informal complaint that Jennifer was crossing boundaries with a congregant. 
The church secretary, who was friends with Michael's wife Becky, had talked to Becky about the long meetings Michael and Jennifer were always having. Then a congregant had seen Michael and Jennifer talking intensely at the beach and she phoned Becky about it. The unease Becky had been having in the back of her mind was confirmed, and she decided to have a peek at her husband's emails. She was shocked to read that Jennifer was told sexual details of their marriage. She called the denominational minister, Pastor Richard Whitfield, with her concerns.
Maintaining Boundaries
Pastor Richard Whitfield met with Jennifer to discuss the concerns he had about her relationship with Michael. He reminded Jennifer that maintaining boundaries is always the responsibility of the pastor. He suggested that Jennifer had been wrong in having private email conversations with Michael that included intimate details. He also said it was inappropriate for Jennifer to go to the beach with Michael. They should have stayed in the church where the church secretary was always present. While there was no official complaint against Jennifer, the conference minister wanted to join Jennifer in a meeting with her Pastor Congregation Relations Committee to discuss accountability and boundaries.
Jennifer had been quiet through much of Richard Whitfield's explanation. Then she told her side of the story. Jennifer had felt that she was being micro-managed for quite some time by Michael, but he was her church chair, and she didn't know how to respond to that. When he started talking about his marriage problems, she had soon referred him to a local counsellor, telling him that she felt uncomfortable talking about sexual topics with him. But Michael persisted in randomly including personal comments in emails about church business. She offered to give Pastor Whitfield a printout of their correspondence if he wanted to see. 
She explained that last week Michael had suggested they go to a local ice cream shop for their meeting, and as this was a public setting, she had agreed. But he had instead gone through the drive-through and taken her to the beach. It wasn't what she had agreed to, but she didn't know how to get out of the awkward situation.
Furthermore, Michael had been telling Jennifer that people were unhappy with her preaching and that he was defending her. He implied that his support was staving off a pastoral review. And then over the past month several times he had reached out and touched her braided hair, and once had stroked her neck. She felt very uncomfortable with this and would jump up and leave the room, which would make Michael laugh. She didn't know how to address this. Michael was a very powerful person in the church. She didn't know if people would believe her if she said what was happening. She didn't want to lose her job.
---

Biblical Grounding: Who is Being Tempted?

"For this reason, when I could bear it no longer, I sent to find out about your faith; I was afraid that somehow the tempter had tempted you and that our labour had been in vain" (I Thessalonians 3:5).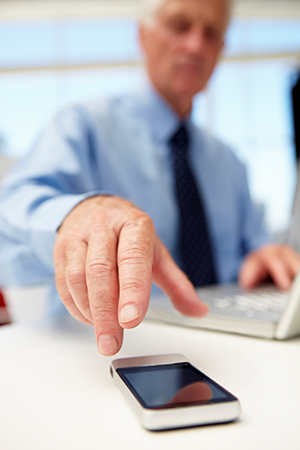 Pastor Whitfield came to Lakeside Beach Church hoping to prevent pastoral misconduct from occurring. He was worried that Jennifer was getting enmeshed with a congregant in an inappropriate and unhealthy way. He wanted to go through the sexual misconduct policy with her and equip her to be more careful about boundaries.
After listening to Jennifer's story, Pastor Whitfield wondered whether the situation was more complicated. Maybe Jennifer was also being sexually harassed by her church council chair. Perhaps Michael was tempted to use his power as the main liaison in the church to coerce or threaten Jennifer.
Pastor Whitfield faced his own temptations. He had gone to college with Michael, and Michael knew some very uncomfortable and unsavoury stories from Pastor Whitfield's past that he didn't particularly want anyone to know. Would pursuing this investigation prompt Michael to talk about the past with others? Pastor Whitfield is tempted to ignore Jennifer's side of the story in order to let sleeping dogs lie.
More temptations surface, this time for the congregation. Pastor Whitfield does speak with the church council and recommends that an investigation is needed. This is complicated by the fact that the church does not have a sexual harassment policy. Will the church be able to resist the temptation of minimizing what is happening and sweeping it under the rug? Will they manage to treat both Jennifer and Michael fairly, taking into account the complicated power dynamics in this situation?
---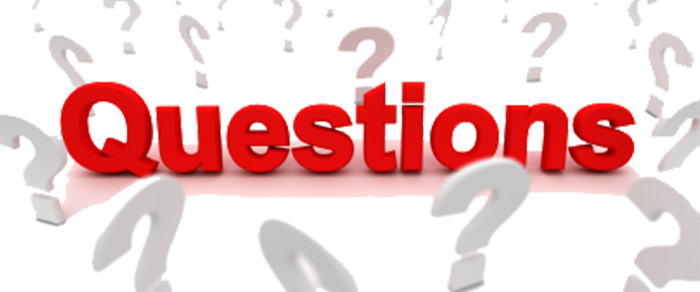 Discussion Questions
What kind of power does Jennifer have in this situation?  What kind of power does Michael have? If you were investigating this situation, how would you weigh who has more or less power?
How do gender, age and race impact power differences in this story?
What could Jennifer have done to maintain her boundaries more effectively? How did her choices impact her relationship with Michael and his wife Becky?
Do you think Michael was aware that he was crossing a line with his pastor? Do you think he knew that she was uncomfortable? Does it matter if he didn't intend to be harassing her?
What could the congregation have done to prevent this situation?
Does your church have a sexual harassment policy? Why or why not?
---
Credits and Links
This fictional story was written to show the kinds of experiences survivors of abuse face. Authored by Carol Penner, it is part of an MCEC sexual misconduct educational series entitled "Sacred Trust." 
Sacred Trust is an MCEC inititiive in collaboration with SMARRT.
Save
Save
Save
Save
Save
Save
Save
Save
Save
Save
Save
Save
Save
Save
Save
Save
Save
Save
Save
Save
Save
Save
Save
Save
Save
Save
Save
Save
Save
Save
Save
Save
Save
Save
Save
Save
Save