---
An Educational Series on Sexual Misconduct in the Church
Pastoral Abuse:

The Congregation's Story

Winter at Marden St. Mennonite
Aiden had been an associate pastor at Marden St. Mennonite for two years when it all came crashing down. He had left his laptop open in his office when he went to a meeting. The church secretary needed something in Aiden's office and she happened to glance at the screen, and saw a naked photo of one of the youth in their church.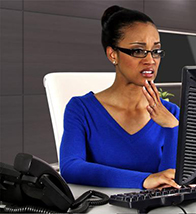 She reported this to the senior pastor, who went and saw the picture too. He took the laptop and locked it in his office, and called the police. Aiden was put on a paid leave of absence, which was what their misconduct policy required. A police investigation eventually revealed that Aiden had extensive and inappropriate Facebook contact with two young men in the church. One was 16, one was 17. Aiden faced criminal charges.
Meanwhile Marden St. Mennonite Church was in crisis. The young men were ashamed and humiliated, and worried about their privacy. Their families were very angry with Aiden and at the long-term trauma the two young men might face.
Rumours and speculations were running rampant about what exactly had happened and who was involved. The church board initially was reluctant to make any public statements because of the police investigation. There was a lot of anxiety and even anger. Some felt that the church board was trying to protect Aiden. Some were particularly infuriated that he was still on the church's payroll, when they knew that he was guilty.
Aiden was the nephew of a prominent church member, and that family was hurting too. They felt Aiden's career and even his life was ruined. They were upset and angry. Aiden was saying that the young men initiated this contact. Was it Aiden's fault if they sent him pictures? They felt the whole thing was being blown out of proportion. "It was just some guys horsing around," they said. Others suggested that the young men had conspired to get the associate pastor in trouble.

Meanwhile, the senior pastor was trying to help everyone. Over the next few months, he saw the church being polarized, but he didn't know how to stop it. When he preached sermons on justice, people were angry that he wasn't talking about reconciliation. When he preached sermons on forgiveness, people were angry that he wasn't talking about abuse of power. He felt people looked at him with distrust, yet he had done nothing wrong. The church secretary was so distraught, she took a medical leave of absence.
As the church held congregational meetings to process what was happening, the grievances started to pile up. There was anger at the search committee that had not thoroughly investigated the youth pastor's references. There was disappointment in the senior pastor for not overseeing his associate adequately. There was unhappiness from some that this "misunderstanding" had been turned over to the police when it could have been solved internally.
In the midst of all this, it was hard to remember that they were supposed to be a congregation sharing the good news of Jesus. It was hard to see good news anywhere.
---
Biblical Grounding: Good Friday Times

"Jesus wept" (John 11:35). After the high points of the Transfiguration and the Procession into Jerusalem, it was hard for Jesus to be praying alone in the garden, facing his own death. We don't know exactly what was going on in his mind, but he was agitated and upset, praying that he could avoid the cross.
At a Good Friday service six months after the arrest, the senior pastor preached about Jesus in the garden; "We need to fall on our knees and pray too!"
From the senior pastor's point of view, things couldn't get much worse. While it was a low time for the congregation, the 12-month mark was also hard, as Aiden appeared in court and was sentenced. But it was the 18-month mark when the congregation hit rock bottom.
Some people wanted to study the topic of abuse in adult Sunday school, but others felt that the congregation had been through enough. There was arguing as to whether Aiden should be taken off the church membership list. Aiden's position had not been filled. The senior pastor was overworked and burnt out. A number of key families had left the church, which meant that the church was not meeting its budget. People were arguing about money and what programs should be cut. Some felt they needed a whole new change in leadership.
---
Professional Ethics: Good News in the Winter of our Discontent

All churches go through seasons. There is a springtime season when a church is planted, a summer season when things are going well and an autumn season when there are rich harvests. But every congregation goes through winter seasons, when things feel dead and it's hard to believe that spring can come again.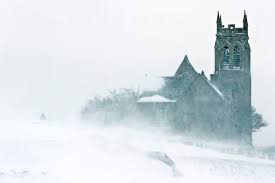 When pastoral abuse happens in a church, it can feel like a raging blizzard has struck in sunny September. Winter has been thrust upon the congregation, and they had no say in the matter. It is very discouraging to realize that the sinful actions of one person can have such deep ramifications for the whole organization.
The good news is that congregations do not have to reinvent the wheel. Other churches have been through pastoral abuse winters, and there are excellent resources available. Denominational leaders have expertise in dealing with pastoral abuse investigations, and there are skilled resource people who can be brought in to conduct investigations and give counsel to the church board as to the best practices.
Outside resource people will remind you that while the whole church is hurting, special care must be taken for those most affected. At times the congregation can be so wrapped up in its own pain that it can forget about the survivors themselves or secondary victims, like Aiden's family members. Everyone needs a support group; the victims and their families and the accused and their families. It is particularly challenging being a part of a support group for the pastor. Pastors are often well loved, and it can be hard to hold them accountable for their actions, particularly if they are experiencing grief from losing their job and their reputation.
Guarding A Sacred Trust

Finally, God is present in every season. Churches that have gone through winter seasons say that while it was difficult, they also drew closer to God. Churches have to really grapple with what they are about, and whether they truly love each other. It's easy to love each other when things are going great, but when there is deep conflict, our love is tested. Healing happens, but it can take years.
---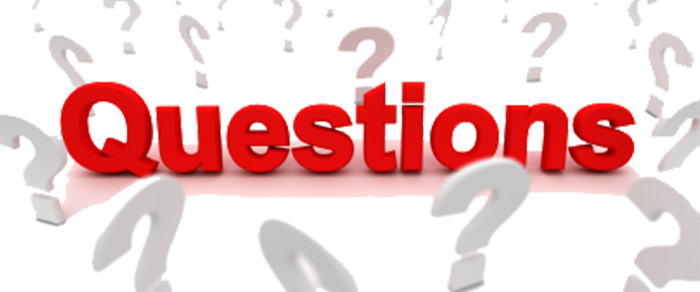 Discussion Questions
If your congregation faced this scenario, how would it react?
What might have happened if the senior pastor had tried to deal with this by getting the young men and the associate pastor together privately?
Can you think of any way Marden St. Mennonite's "perfect storm" could have been avoided?
How could outside resources have helped people cope with the season they faced?
---
Credits and Links
This fictional story was written to show the kinds of experiences survivors of abuse face. Authored by Carol Penner, it is part of an MCEC sexual misconduct educational series entitled "Sacred Trust." 
Sacred Trust is an MCEC inititiive in collaboration with SMARRT.
Save
Save
Save
Save
Save
Save
Save
Save
Save
Save
Save