---
An Educational Series on Sexual Misconduct in the Church
Picking Up The Pieces:

Families Suffer Too

Sarah's Story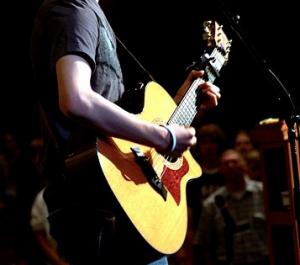 Sarah felt proud every Sunday when her husband Simon stood with his guitar in front of Beulah Land Church. He had just the right words to lead people in worship, and his voice was beautiful. His faith in God shone through everything he did. He was a wonderful dad to their two young teenage daughters.
Simon was so gifted that it was no surprise that not only did he lead the music ministry at his large urban congregation, he also fronted worship bands at regional and provincial youth events, and even national conferences. Simon had a home-based computer business, which allowed him to pursue his volunteer worship leading extensively (he sometimes received honorariums for larger events).
Simon and Sarah's pastor, Laura, was shocked by a revelation from Winnie, a 19-year-old singer in the worship band. Winnie had stopped coming to church over the summer, and never came back in the fall. It was November and Laura was following up. They met in a coffee shop, and the first thing Laura noticed was that Winnie looked pregnant. It wasn't during that first meeting, but only two months later when they had established a trusting rapport, that Winnie confided that Simon was the father of her unborn child.  
"He told me he loved me!" Winnie said. "He told me that Sarah was cold and unloving, and that he wanted to leave her for me. I thought he meant it, but when I got pregnant… he told me I had to get an abortion. He said he would kill himself if I told anyone, he told me how he would do it."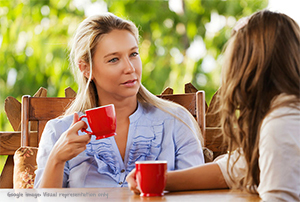 After this sobering conversation, Laura quickly found an advocate to walk with Winnie, who subsequently decided to write a letter of complaint to the church. Laura met with Winnie's family, who were not churchgoers. She sat with them as they expressed anger and betrayal that this would happen at a church. "We thought she couldn't get into trouble… she was at a church!" Laura also set up a support group for Winnie.
Laura recalled the many young women that Simon worked with in various settings. With misgivings, she remembered coming into church late at night, seeing Simon alone with a young woman, coaching her singing.
Simon was immediately asked to step down from worship leading, pending the investigation, which was to be done by an outside resource team. The Beulah Land church board made this decision after some discussion: Simon was not a credentialed employee but he was a sanctioned ministry leader.
After initial interviews and consultation, the team decided to recommend that the church issue a press release for the denominational newspaper. Since Simon had been involved with young women for several years across the country, there could be other victims. The news release would be brief, simply saying that an allegation of sexual misconduct against Simon was being investigated. Contact numbers for the independent resource team were provided in case anyone else had further information or allegations.
The church provided a support group for both Simon and for Sarah. Sarah was devastated. "I lost my church. We went from being at the centre to being cast out, and I didn't do anything wrong." Simon had confessed to his "affair," and denied that there was anyone else. He said Winnie had come on to him. Sarah didn't understand why the church was so determined to ruin their lives by publicizing Simon's indiscretion in the church newspaper. She loved Simon but was desperately hurt and betrayed. She didn't know if her marriage would survive. She was dealing with anger towards Winnie too. "How do I talk to my kids about this whole thing?" Sarah asked her support group. "They asked me whether this baby will be their brother or sister. What do I say?"
Don't Miss Any Casualties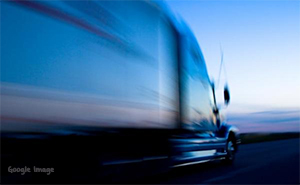 Sexual misconduct arrives in a congregation like a truck hitting a crowd of people. There is pain and devastation everywhere. Just as in an accident, some people get attention first. In the case of misconduct of a church leader, it is not surprising that many rally around the leader, and sometimes (more rarely) people rally around the person who is making the complaint. The pain of secondary victims, such as the family members of both the victim and the person who has offended is often overlooked. They need support and companions on their journey.
Winnie's family are supporting their daughter through this betrayal, and they will help her care for an infant who was unplanned. Winnie's dad is living with a disability and hasn't worked for a year, money is tight, they live with Winnie in a small apartment. How will they afford this baby? How can the church offer help that is both sensitive and practical?
The support group for Sarah also faces big challenges. It's hard for them to hear her bewildering array of emotions. One day she is angry at Simon and threatening to leave him. The next time they meet she is defending him and full of anger at the church that she thinks is scapegoating him.
---
Biblical Grounding: A Family Falls Apart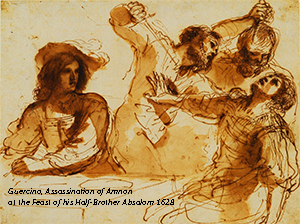 The Bible has some vivid and horrifying stories of sexual violence. We hear of King David's daughter, Tamar, being raped by her brother Amnon (2 Samuel 13). Tamar's other brother, Absalom, is a secondary victim. David does nothing to discipline Amnon, his first-born. Absalom tries to comfort his sister, but in his heart, he is plotting revenge. Since Tamar could never get married now, she moved in with Absalom's family. Soon we see Absalom murdering Amnon. This sets in motion a series of plots in David's family. The pain of secondary victims is real. They have complex emotions and play an important role in how abuse is processed.
---
Guarding A Sacred Trust

The Congregation as a Secondary Victim
Beulah Land Church was in the midst of ambitious building expansion plans. In the year after news of the boundary crossing hit, attendance and giving dropped off. It is common for people to resent someone like Winnie who can be blamed for "causing the problem." More rarely, anger can be focused on the beloved church leader. People are often critical of the process.
The congregation is also a secondary victim because the boundary crossing has set in motion a great deal of conflict. Many people react strongly and in different ways to what has happened. This all needs to be processed. Where is Jesus in the midst of this bewildering and painful time?
---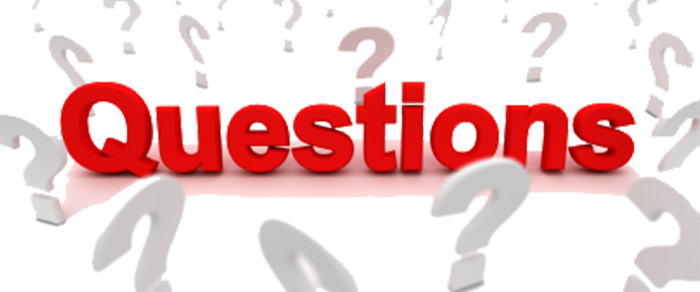 Discussion Questions
If this happened in your congregation, how could your church offer support to Winnie's family?
If this happened in your congregation, how long would the church pay for counselling for those involved? How long do you think it will realistically take the people involved to process what has happened?
If you are reading this in a group, take a quick poll. For whom do you have the most sympathy for in this story? How would you manage your different emotional responses if you were the church board responsible for taking action?
Would this story be different if Simon was a person of colour and Winnie was white? What if Winnie was a First Nations woman and Simon was white? How would this story have been different if Winnie's dad was a big contributor to the church budget?
---
Credits and Links
This fictional story was written to show the kinds of experiences survivors of abuse face. Authored by Carol Penner, it is part of an MCEC sexual misconduct educational series entitled "Sacred Trust." 
Sacred Trust is an MCEC inititiive in collaboration with SMARRT.
Save
Save
Save
Save
Save