MCEC is committed to supporting congregations to ensure that they are safe for everyone. When sexual misconduct occurs (that is, uninvited sexual engagement of any kind by a church leader) the church takes this very seriously.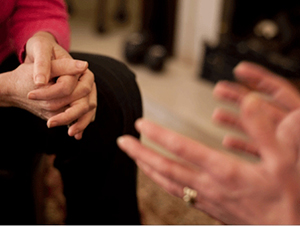 Sexual misconduct by church leaders is a topic most people want to avoid. But, unfortunately, the church is not immune, abuse does occur, and the effects can be devastating. It is a topic we need to talk about. Victims deserve to be heard because the harm must be acknowledged, and if ongoing, stopped. If you have experienced sexual misconduct, we extend an invitation that we hope will help you move beyond the pain to a place of restoration and healing.
If you have been a victim of sexual misconduct by a church leader, your story deserves to be heard and you will be treated with dignity, respect, and without judgment. We want to hear about your experiences in a way that will feel safe, respectful, and supportive for you. Our responsibility is to hear your concerns and to ensure that abuse stops and is investigated thoroughly, respecting everyone concerned.
---
How do I report what happened?
The Sexual Misconduct Resource Response Team (SMARRT) was formed by Mennonite Church Eastern Canada, Ontario Conference of Mennonite Brethren Churches, Brethren in Christ Church, and Mennonite Central Committee Ontario to respond to incidents of sexual misconduct by church leaders.
If you are a victim of sexual misconduct, you can contact SMARRT to discuss what to do next.  You may also contact a member of the Mennonite Church Eastern Canada leadership staff. These response people have experience dealing with issues of sexual misconduct.
You can contact MCEC by calling or emailing the office and asking to speak to a female or male person. Our main contact is:
Marilyn Rudy-Froese, MCEC Church Leadership Minister
Toll Free: 1-855-476-2500 (Ext. 704)
Email: mrudyfroese@mcec.ca
A Prayer
My God, my God, why have you forsaken me?
Why are you so far from helping me, from the words of my groaning?
O my God, I cry by day, but you do not answer;
and by night, but find no rest.                      Read more....
---