Sharing Our Story
David Martin to Retire from MCEC July 2020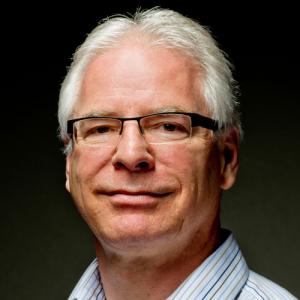 David Martin, in his letter of resignation to Mennonite Church Eastern Canada's Executive Council, wrote, "the time is right for a change in leadership." David will conclude fifteen years of service as MCEC's Executive Minister in July 2020.
Arli Klassen, MCEC Moderator, praised David's tenure as MCEC's leader. "David came to MCEC with 25 years of experience as a pastor, but even that was not enough to prepare him for the challenges to come. MCEC has, under David's time, grown into an increasingly intercultural body that reflects what Canada continues to become, a rich multilingual, multicultural family."  During David's time MCEC has welcomed two to four new congregations each year at MCEC's Annual Church Gathering at a time when many denominations have been shrinking.
When challenges come our way as a church we need to come together, pray, discern, read scripture, and pray some more!

David's letter goes on, "My time as Executive Minister has spanned a number of significant changes and developments in MCEC. When challenges come our way as a church we need to come together, pray, discern, read scripture, and pray some more!"  Some of these challenges included a more robust process when dealing with sexual misconduct by pastors, helping congregations process human sexuality in the life of the church, the increase in the number of part-time and unpaid pastors where there used to be full-time pastors, and a decline in financial giving. "During these challenges," David says, "I am gratified to have learned from an amazing board, staff, and constituency. With their support, it has been a privilege to collaborate in fostering the health and growth of our MCEC community of faith."
I believe that we are only scratching the surface of what God can do through MCEC.
David also participated in the restructuring of the regional and nationwide church. As Mennonite Church Canada and MCEC move into a new era of collaboration, they have begun to identify shared priorities and directions based on the rich growth and changes that have occurred in the church. Ryan Siemens, Executive Minister Mennonite Church Saskatchewan, says, "I have come to appreciate David's love for the church and the humility of his faith. I look to him both as a friend and as a mentor, and I will miss him at the table."
In his 25 years of pastoral ministry, David served three congregations – Waterloo-Kitchener United Mennonite Church, Hagerman Mennonite Church, and Stirling Avenue Mennonite Church. He chaired MCEC's Leadership Commission from 1998 to 2000 and was on the MCEC Executive Board during that time. He chaired the Conrad Grebel University College Board from 1986 to1992.
Executive Council will now begin the important task of calling a new MCEC Executive Minister.  David says, "I pray that God will call new leadership who will be able to lead and shape our church for the future. I believe that we are only scratching the surface of what God can do through MCEC, if we continue to be faithful in aligning ourselves with God's intentions for our future."