Sharing Our Story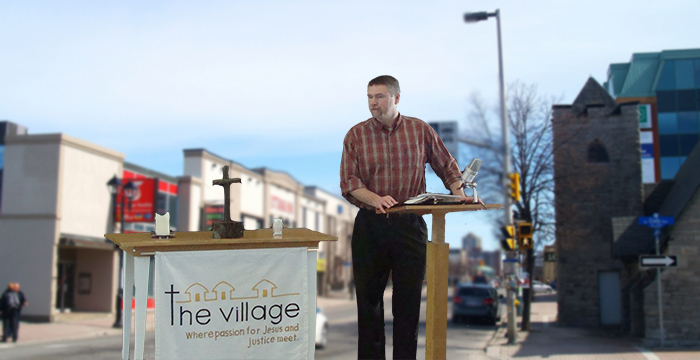 This is a story of strength and struggle, of weariness and rest, of death and resurrection – a story of God's care and God's grace. It is the story of a small group of people forming a church community in the Vanier district of Ottawa. Their hopes and dreams fresh and excited at the official launch in 2010.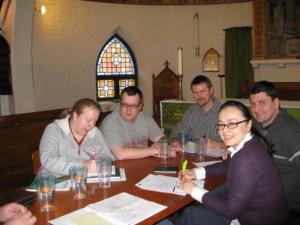 Meeting in an old Anglican church building on Montreal Road, a needle drop-box attached to the back of the building provided a much needed place for the needles which are a regular part of everyday life on Montreal Road. "We wanted to be the hands and feet of Christ to the people of the neighbourhood," says pastor Stefan Cherry. People from the neighbourhood started coming to the church on a regular basis, people with high needs. A woman from the neighbourhood would sometimes rollerblade into the service and pass out on the pew. The alley behind the church was always busy as men and women met to sell or use drugs. Stefan explains, "We were such a small congregation and began to realize that we did not have the resources or capacity to meet the needs in the neighbourhood." It became challenging for The Village as members began to leave, simply because they were tired and overextended. Even Stefan was finding that most of his energy was used to serve the people in the neighbourhood with little left for those in the congregation. It was quickly becoming a crisis.
"After four years, we were basically sinking," recalls Stefan. "That's when I sent a 'mayday' email to Brian Bauman, Mission Minister at MCEC." Brian immediately went to Ottawa for an emergency time of discernment.
The Village decided to close its doors on Montreal Road and move to a new location just outside of the neighbourhood. "But our new lease was for May and we were in January. We weren't sure if we would make it from January to May," says Stefan.
So they celebrated what God had done through The Village on Montreal Road and immediately closed its doors. The congregation then took a four-month sabbatical until their new space was available in May.
"The timing was great. We had a closing celebration and then we entered into the season of Lent," Stefan remembers. "We did our re-start just after Easter. We experienced death and resurrection as a congregation."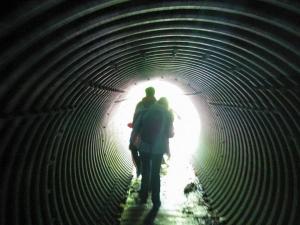 The Village now finds itself as a growing congregation. With just over 13 people at the re-start, they have grown to approximately 30, and the congregation has become much healthier than it was before. Meeting in a Community Centre, they are near the high-needs neighbourhood they were once a part of, able to minister there, but are not overwhelmed as they were before.
As Stefan now prepares to step down from The Village, not only does the congregation have a leadership team but it also has a transitional team in place. "I am feeling that God is now asking me to let go. I am grateful that the people are excited about the possibility of finding a new pastor and that MCEC is interested in seeing The Village continue to grow," says Stefan. "Please continue to pray for this young and fragile ministry."
Save
Save
Save
Save