Sharing Our Story
MCEC Annual Church Gathering 2018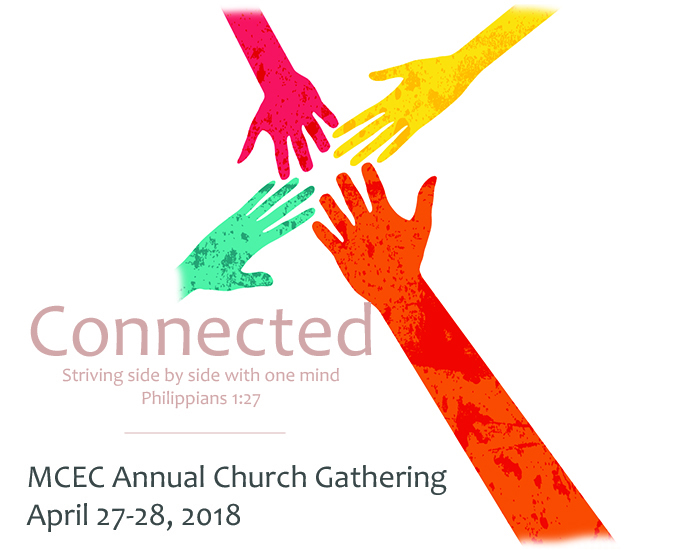 "Live your life in a manner worthy of the gospel of Christ, so that, whether I come and see you or am absent and hear about you, I will know that you are standing firm in one spirit, striving side by side with one mind for the faith of the gospel."
---
ACG Home  ¦  Speakers & Highlights  ¦  Schedule  ¦  Logistics  ¦  Lunches  ¦  Registration
---
Skip the print and download to your device

If you need to print the documents:

Truncated Version of Documents (51 pages)
- Annual Church Gathering information (speakers, logitics, special lunch meetings)
- Discernment pages (motions, actions, financials)
- Supporting documentation NOT INCLUDED IN TRUNCATED VERSION
MC Canada, International Witness, Ministry Transitions, Minister Introductions,
MCEC Staff - these documents may be referred to during the ACG

---

 

Location: Redeemer University College, 777 Garner Rd. E., Ancaster, ON
Friday, April 27, 2018 @ 7:00 p.m. through to Saturday, April 28, 2018 @ 5:00 p.m.
Cost: $50.00
Where is God moving? How can I be connected? How am I already connected? Hear stories from the global, nationwide, regional and local church bodies. Be inspired. Come to make new connections and strengthen current connections.
Save
Save
Save
Save
Save
Save
Save
Save
Save
Save