Sharing Our Story
MCEC Appoints MC Canada Joint Council Members
MCEC Appoints Paul Wideman and Alicia Good to Mennonite Church Canada Joint Council
Working across Canada to determine what God is calling MC Canada to be in a changing world.
---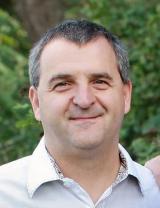 "My hope is that five years from now individual congregations across the country will feel closer to each other," says Paul Wideman, moderator of MCEC, speaking of the recent changes in Mennonite Church Canada structure. "Although we have worked together in the nationwide structure before, this new model calls for all the Regional Churches to review their areas of strength and how those gifts can be brought together."
Paul will represent MCEC on the new Joint Council by virtue of his role as moderator of MCEC. He was a part of the interim council that oversaw the transition to this new structure. Paul has served MCEC on the executive council for the past seven years. He is president of W-S Feed & Supplies Limited, an Ontario commercial feed company; he and his family attend Community Mennonite Fellowship in Drayton, ON.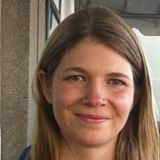 Alicia Good, pastor at North Leamington United Mennonite Church, was appointed by the executive council to be MCEC's second member of Joint Council. "The national church is important and connects congregations to each other across Canada. We are in a time of great change within our society, church and in our denomination," reflects Alicia. "It is critically important that we engage with that change and put our heads together to determine what God is calling us to be in this changing world."
MCEC calls on the community of congregations to pray for Alicia and Paul as they represent MCEC at the inaugural meeting of the Joint Council in Calgary on December 8 & 9, 2017. They further ask for prayer for the rest of the Council, especially Calvin Quan, Joint Council moderator, who is a member of Toronto Chinese Mennonite Church.
Joint Council replaces the former MC Canada general board as the governing body of our nationwide church and is comprised of thirteen members. Each Regional Church appoints two members - their moderators and one other member. The second member does not sit on the regional board, so as to maximize the potential of a governance body that better reflects the diversity of our nationwide church.
Three other members are elected to the Joint Council by MC Canada delegates. These appointments are: moderator (Calvin Quan - MCEC), assistant moderator (Geraldine Balzer – MC Saskatchewan), and secretary/treasurer (Allan Hiebert – MC Alberta). These three elected officials, along with one other Joint Council member, form an executive committee to advise the MC Canada executive minister between meetings.