Sharing Our Story
MCEC Appoints Three Regional Ministry Associates
MCEC is pleased to announce that Kevin Derksen, Cathrin van Sintern Dick and Roberson Mbayamvula have been appointed as regional ministry associates to provide care and support for pastors in MCEC.
"Regional ministry has been a way for us to build connections with chaplains, pastors and congregations to bring encouragement and support," says Al Rempel, MCEC regional minister. "The appointment of these three individuals will serve to continue that ministry."  They will intentionally collaborate as a team with the regional minister, Al Rempel, and the area church minister, Henry Paetkau, to resource leadership needs.
Kevin Derksen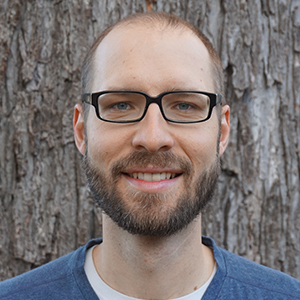 "My interest in regional ministry developed from my love for the pastoral leaders of MCEC. As a pastor, I know how important it is for pastors and congregational leaders to feel supported, resourced and cared for as they engage their ministries. The work of ministry is rich and rewarding, but it can also be challenging, tiring and sometimes lonely. I believe in the value of sharing together as missional leaders within MCEC. I hope to listen carefully and cultivate bridges of support and vitality that connect pastors to each other and to the resources of the broader church." – Kevin Derksen
Kevin is on the pastoral team of St. Jacobs Mennonite Church. He lives with his spouse, Pamela, and their three children in the village of St. Jacobs, ON. He attended Canadian Mennonite University and McMaster University before coming to St. Jacobs.  More recently, Kevin has served in volunteer roles with MCEC's Congregational Ministries and Leadership Councils.
Cathrin van Sintern-Dick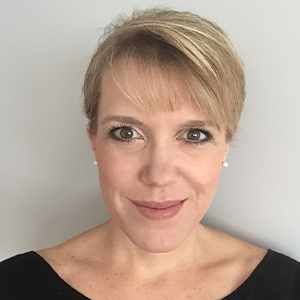 "The verse I received at my baptism years ago, and a continent away, was 'May the God who gives endurance and encouragement give you the same attitude of mind toward each other that Christ Jesus had (Romans 15:5)'. This verse has influenced my ministry: seeking out others, accepting them, learning from one another and seeing God's kingdom grow around us, often in times of struggles. I pray that I will be able to engage with pastors, encourage them in their spiritual journey, seeing Christ at work through them, affirming gifts and giving opportunities of healing and hope through extending the peace of Christ." – Cathrin van Sintern Dick
Cathrin works as chaplain at the Leamington Mennointe Home & Apartments in Leamington, ON and engages in speaking assignments and workshops. Previously she worked as a pastor in South Western Germany and was involved with church plants in that area. Cathrin served as pastor at North Leamington United Mennonite Church and as interim pastor at Faith Mennonite Church, Leamington. She has been on the Mission Council of MCEC since 2007. She calls Chatham home, where she lives with her husband Matthew, and their three children Jannik, Annika & Leah. When they are not busy as a family they enjoy filling their home with friends.  
Roberson Mbayamvula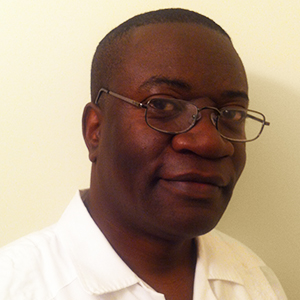 "I see these newly created positions as a bold and new model of ministry that we need right now. I believe this to be a call to strengthen relationships and proactively provide spiritual support for pastors and families. In light of my intercultural experience, diverse gifts of leadership and pastoral care, I faithfully pray for a healthy-life balance in pastoral ministry and believe that God has prepared me uniquely for this role. It is challenging job for which I am profoundly grateful and I am delighted to join the caring staff team of MCEC." – Roberson Mbayamvula
Roberson is pastor of Hagerman Mennonite Church in Markham, ON and has served on the board of Mennonite Church Canada Witness Council. He was a pastor and Coordinator in charge of Evangelism, Mission and Development in the Mennonite Brethren Church in the Democratic Republic of Congo. He lives in Markham, ON with his wife, Caris, and their three children, Joel, Divine and Merveille.
Henry Paetkau, area church minister, says, "I'm very pleased and thankful for the variety of gifts and experience that Kevin, Cathrin and Roberson bring, both individually and collectively, to the leadership team. Their ministry will enhance and enrich the pastoral support for and engagement with our ministers and chaplains throughout MCEC."
The regional ministry associates will attend ministerial gatherings, providing a pastoral presence and closer connection with MCEC in the regional clusters.  They begin their new ministry on November 15, 2017.
Save
Save
Save
Save
Save
Save
Save
Save
Comments
Submitted by

ehizayepa

on November 3, 2018 - 18:33
http://doxycycline-cheapbuy.site/ - doxycycline-cheapbuy.site.ankor onlinebuycytotec.site.ankor
Submitted by

exenokopiaei

on November 3, 2018 - 19:55
http://doxycycline-cheapbuy.site/ - doxycycline-cheapbuy.site.ankor onlinebuycytotec.site.ankor
Submitted by

exenokopiaei

on November 3, 2018 - 19:56
http://doxycycline-cheapbuy.site/ - doxycycline-cheapbuy.site.ankor onlinebuycytotec.site.ankor
Submitted by

exenokopiaei

on November 3, 2018 - 19:56
http://doxycycline-cheapbuy.site/ - doxycycline-cheapbuy.site.ankor onlinebuycytotec.site.ankor
Submitted by

exenokopiaei

on November 3, 2018 - 19:55
http://doxycycline-cheapbuy.site/ - doxycycline-cheapbuy.site.ankor onlinebuycytotec.site.ankor
Pages