Sharing Our Story
Michel Monette Begins as MCEC Catalyzer Minister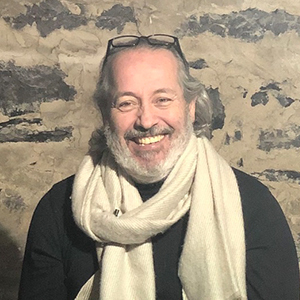 MCEC is pleased to announce that Michel Monette will start on August 1, 2019 as a full-time Catalyzer Minister for Ottawa and Quebec Province. He will work with new leaders and churches in MCEC by preaching, teaching and coaching. He will also be identifying a new generation of leaders who are attracted to a Mennonite/Anabaptist theology and missiology. Michel follows in the footsteps of Bernard Sejour and Roberson Mbayamvula in this role. Legacy Initiative Funding makes the Catalyzer Minister position possible.
Michel is married to Lyne Renaud, pastor at Hochma in Montreal. He is the founder of ITGS a Managed Service provider in Information Technology based in Montreal while also being a self-supporting church planter. Michel is passionate about the church and its positive impact on the neighborhood. He will operate from his home office in Montreal and is a welcome Quebecois addition to the MCEC staff.
MCEC est Heureux d'annoncer l'embauche de Michel Monette comme « Catalyseur » pour la Ville d'Ottawa et la province de Québec.  Il entrera en poste à temp plein le 1er aout 2019.  Il travaillera avec les nouveaux leaders  et nouvelles églises de MCEC.  Ces tâches seront la prédication, l'enseignement et le coaching de ceux-ci.  Il aura aussi pour rôle d'identifier les nouveaux leaders/églises attirés par la théologie et la mission Mennonite/Anabaptiste.  Michel poursuit le travail entrepris par Bernard Séjour et Roberson Mbayamvula.  Le fond « Legacy Initiative » sera utilisé pour financer ce travail.
Michel et marié à Lyne Renaud, pasteure de Hochma à Montréal.  Il est aussi le fondateur d' ITGS, une entreprise de services informatiques à Montréal.  Et il est aussi un Implanteur d'église autosupporté.  Michel est passionné par l'église et son impact positif dans le voisinage.  Il travaillera à partir de chez lui, à Montréal.  Nous lui souhaitons la bienvenue comme Québécois, comme nouveau membre du personnel de MCEC