Sharing Our Story
Norm Dyck Appointed MCEC Mission Engagement Minister
Filled with Hope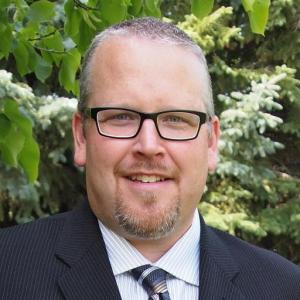 "The face of the church is rapidly changing! What appears to be emerging is the possibility of living into an inter-cultural witness as the church," says Norm Dyck, newly appointed MCEC mission engagement minister. "In a time when racial tensions and violence often dominate the news, God has provided the church with an opportunity to model another way."
He continues, "I am excited about the potential of seeing congregations transition from delivering programs and well-ordered worship to becoming centres of passionate spirituality, radical community, and missional zeal. I am eager to work with all of the congregations and church-plants of MCEC to explore together how God is calling us to extend the peace of Jesus Christ here at home and around the world."
A key component of this newly formed position, is assuming the existing ReLearning Community (RLC) contract position. RLC is designed to help congregations deepen their experience of being a disciple-making community that is connected to their neighbours. Norm has been involved with RLC as a participant, practitioner, and most recently, as one of the teachers. "Being part of ReLearning Community over the past three years has provided me with the opportunity to see first-hand how important ongoing training, encouragement and accountability are to our goal of growing disciples who grow disciples," says Norm.
Support of newcomer congregations who have been or are becoming a part of the MCEC family of faith is also a part of this position. "God has brought the nations to our neighbourhoods and into our church gatherings," reflects Norm. "How can we continue to partner with our newcomer Canadian sisters and brothers as they increasingly find their voice within MCEC? I am filled with hope at the gifts we are able to share with one another."  Connecting new and established congregations with mission opportunities in the local, regional and national church will become an increasing focus in the face of anticipated changes with our national denominational body, MC Canada. This position will also concentrate on new and ongoing financial partnerships with MC Canada Witness workers.
"Norm is passionate about the mission of the church," says Brian Bauman, MCEC mission minister. "We are excited about the energy and expertise that he brings."
Norm is currently pastor of Listowel Mennonite Church and lives in Listowel with his wife Rose and four sons, Malachi, Jonah, Elijah and Nehemiah. He will begin his new ministry with MCEC in February 2018.
Save
Save