Sharing Our Story
Providing a Place to Belong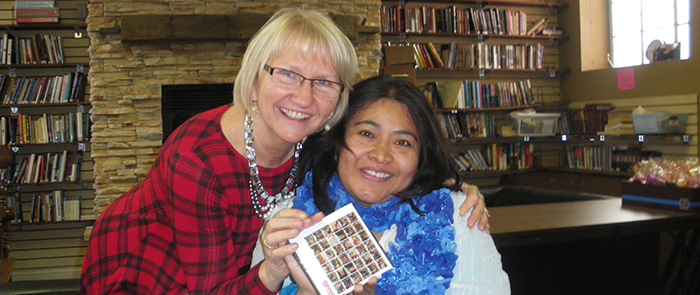 "We aren't actually even inviting people to come to church," admits Erika, outreach pastor at Westview Christian Fellowship. "Church culture is so foreign to many of those in our community, but there are some people who have chosen to come."
Westview Christian Fellowship, established 29 years ago by the Mennonite Brethren denomination, has now become a small church in the Queenston neighbourhood of St. Catharines, ON. They have become a parish church with 20 - 30 people gathering on a Sunday morning, but with 200 - 300 throughout the week!
The Queenston neighbourhood is filled with life and energy but is also under-resourced, with high rates of poverty and homelessness.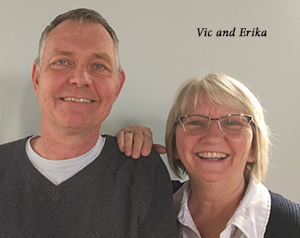 Vic Ratzlaff, pastor at Westview for the past 15 years, and Erika considered their neighbourhood together. Vic asked her, "If there is anything that you could do here, what would it be?" Erika's reply was immediate, "I want to go out into the neighbourhood," she said. Vic encouraged her to do just that.
"There is a whole neighbourhood out here that doesn't have anyone taking care of them," she says. She found herself drawn to work with sex trade women. Thursday nights would find her and two other women walking from 9:00 p.m. to midnight handing out drink boxes, underwear, socks and condoms to sex trade workers.
At the same time they opened a drop-in centre, now called Westview Centre4Women. "I was so excited that first day 10 years ago when we opened the door and there were three women standing there!" she remembers. Centre4Women encourages respect and dignity and has become a safe place for women in the neighbourhood. They offer coffee, haircuts, clothing and a place to belong. "In depressed neighbourhoods, the banks pull out and then the grocery stores." explains Erika. "People can't get to grocery stores outside of the neighbourhood and have to buy expensive groceries at the local gas station!" For a small donation women can access items from the Plentiful Pantry. They have access to single
rolls of toilet paper, a handful of tea bags or a cup of sugar - just enough to get them through to the end of the month when their cheque comes again.
Throughout the years Westview has sought to know where they fit within the larger church body. At a summer BBQ Erika overheard people from The Commons sharing their story of joining MCEC, which then began Westview's own path. "God chose to reveal himself through Jesus whose passion and life work was with those whom our culture didn't know what to do with," says Erika. "We are excited to find a support network in MCEC where we can engage with each other as we, together, intentionally serve our communities."
Westview Christian Fellowship, formally accepted into membership by the MCEC Executive Council, looks forward to being received by the community of congregations at the Annual Church Gathering April 2017.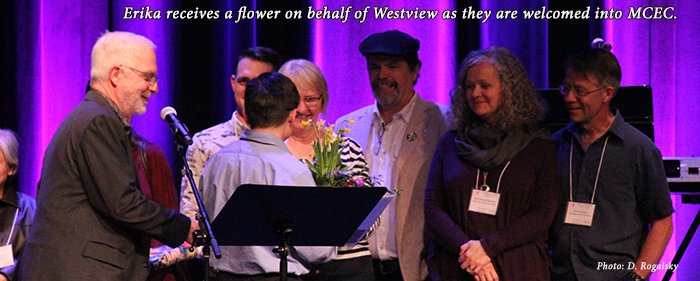 Save
Save
Save
Save
Save
Save
Save