Sharing Our Story
A Story of God's Faithfulness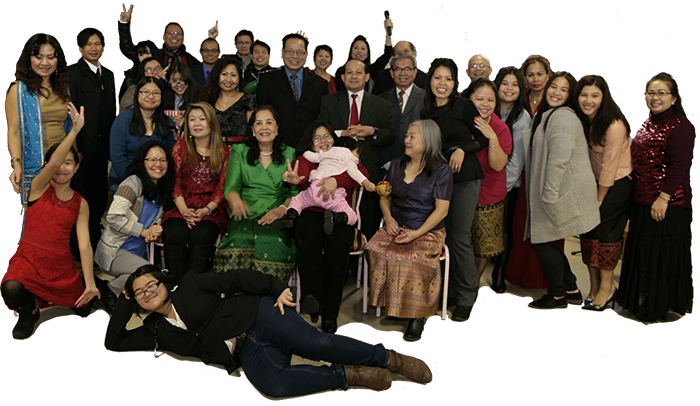 A Story of God's Faithfulness
A small group of people gathered in Chinda Kommala's living room to worship and follow the Anabaptist faith. It was September 2004, the beginning of Lao Canadian Evangelical Mennonite Church (LCEMC). With a vision to share God's gift of love, hope, healing and peace to all people in their community and beyond, LCEMC soon outgrew the tiny living room and began to search for a new home.
Their first building was in the office space of a rice warehouse where they worshipped for five years. In time, they found this space to be too cramped and crowded. After years of searching and prayer, an answer was found just down the street in another industrial area in the heart of the Emery Village neighbourhood in Toronto, ON. Many hours went into renovation, painting and reupholstering in their new building, and they were ready to open their doors on September 26, 2010.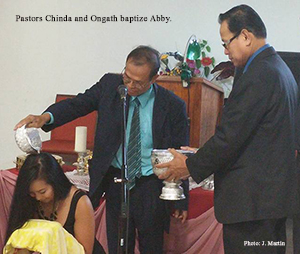 Guided by the Great Commission found in Matthew 28, LCEMC also reaches out to the people of Laos. Being a Christian is not common in Laos and the government is wary when it comes to the Word of God. LCEMC dreams of building a church in Laos so that Lao Christians will be able to openly hear the Good News. In the meantime, they continue providing people in Laos with necessities such as clothes, food, and schooling.
In 2011 they merged with Toronto United Lao Mennonite Church, an MCEC congregation founded in 2000.
Now under the co-leadership of Pastors Chinda Kommala and Ongath Phounsavath, LCEMC is a group of 40 - 60 people with a love for Lao, Thai and all of Toronto. Worship alternates between English and Lao with translation into Lao during English services. Leadership training, Bible study, monthly youth group meetings, relationship building with the local and wider Lao community, as well as with other congregations, keep LCEMC busy.
From the beginning several MCEC pastors have walked with them as they became established: Dale Bauman, Gerald Good, Mary Mae Schwartzentruber, Brian Bauman and Jason Martin, who served as an assistant pastor and as youth leader until 2014. They also established relationships and ties with other congregations: Community Mennonite Fellowship in Drayton, Steinmann Mennonite Church, and Wanner Mennonite Church.
LCEMC has been an MCEC emerging congregation since 2006. They now desire to become full members and look forward to being received by the delegates at the Annual Church Gathering in April.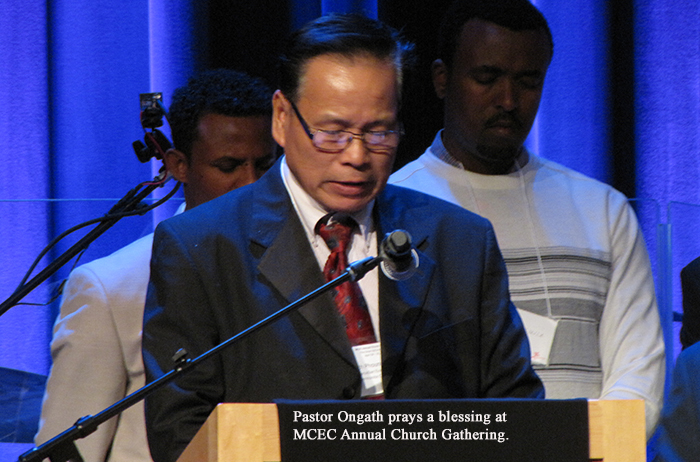 Save
Save
Save