Sharing Our Story
Ten Denominations to Engage #ChurchToo Movement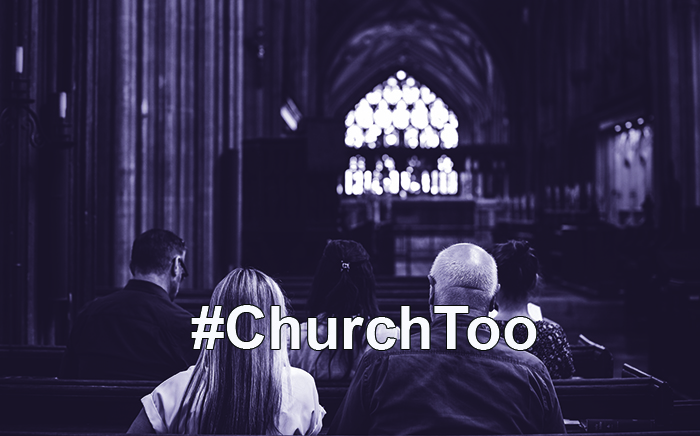 Ten Denominations Respond to Mennonite Church Eastern Canada's Invitation to Engage #ChurchToo Movement
A Day of Training in the Prevention of Sexual Misconduct To Be Held for Church Leaders
"Sexual misconduct by church leaders is a topic most people want to avoid. Unfortunately, the church is not immune. Abuse does occur and the effects are devastating," says David Martin, Mennonite Church Eastern Canada's executive minister. "It can be overwhelming as a church leader to know how to respond in such difficult situations. We invited denominational leaders across Ontario and they responded immediately. It clearly signifies how important this conversation is to the Church. We want to know how to work at this well in each of our denominational settings."
Ten denominations from across Southern Ontario will attend a one-day training event on January 18, 2019 with Rev. Dr. Marie M. Fortune, hosted by Mennonite Church Eastern Canada at 50 Kent Ave., Kitchener, ON. Ecumenical leaders will gather for a day of training to equip denominational staff. FaithTrust Institute trainers will focus on how to build strategies for the prevention of sexual misconduct, how to understand misconduct, and how to conduct investigations with integrity leading to healthy next steps for victims, congregations and perpetrators.
Marilyn Rudy-Froese, MCEC church leadership minister, trained to teach healthy boundaries by Dr. Fortune says, "Dr. Fortune has provided invaluable resources to the Church that are grounded in solid theological and ethical principles, as well as social sciences. The Church has made the strides it has in the areas of healthy boundaries and clergy sexual misconduct largely because of the work that Dr. Fortune has done."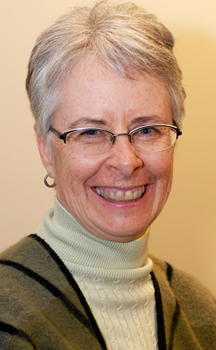 Rev. Dr. Marie M. Fortune is a minister in the United Church of Christ and a graduate of Yale Divinity School. She is a pastor, educator and author, as well as a practicing ethicist and theologian. In 1977 she founded FaithTrust Institute, a multifaith, multicultural training and education organization with global reach working to end sexual and domestic violence. FaithTrust Institute provides faith communities and advocates with the tools and knowledge they need to address the faith and cultural issues related to abuse. Rev. Dr. Fortune's books include Keeping the Faith: Guidance for Christian Women Facing Abuse and Sexual Violence: The Sin Revisited.
The #ChurchToo movement began on social media in 2017 as a spin-off of the #MeToo movement. It brings attention to the sexual harassment, abuse, and assault that happens within churches and faith communities.
 "When sexual misconduct occurs, the Church takes it very seriously; no one benefits from looking the other way," says Martin. "This will be an important day as the Mennonite, Anglican, Catholic, Presbyterian, Be In Christ Church of Canada, Pentecostal Assemblies, Baptist, United Church, Christian Reformed and Lutheran denominations come together to learn from and work together in this conversation."
FaithTrust Institute trainers will also lead a workshop for congregational care-giving teams on January 19 at Steinmann Mennonite Church in Baden, ON. The workshop, offered through the Anabaptist Learning Workshop—an MCEC program in cooperation with Conrad Grebel University College—will focus on preventing abuse and harassment in the Church and is open to all denominations.