Sharing Our Story
This Is What God Has Called Us To Do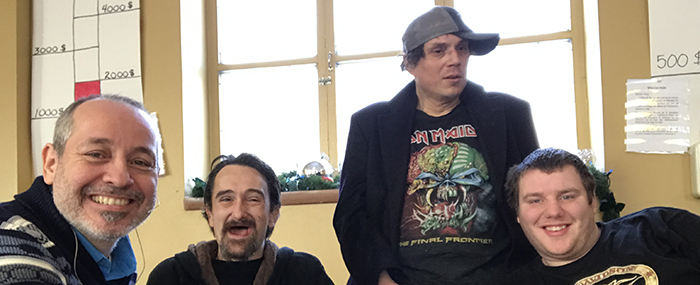 "We were called to do ministry in the middle of a war," said Michel Monette at last year's Annual Church Gathering. The Hells Angels and Rock Machine biker clubs were at war in the Hochelaga-Maisonneuve  area of Montreal. "A car exploded in the neighbourhood in 1995, and a child playing in the school yard across the street was killed by shrapnel. This wasn't the type of neighbourhood you moved your family to! But when God calls you to something, you do it," said Michel.
In 2004, Michel and Lynn Monette started a church in the poorest white Francophone neighbourhood in Canada. There was one other small congregation, Roi des Rois (King of Kings), in the area and their numbers were decreasing. Michel and Lynn's church was also struggling and in 2008 the two groups merged.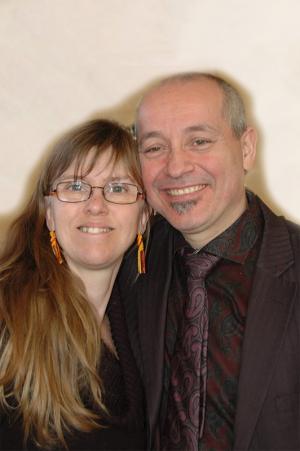 However, they still floundered. Lynn had a vision for their congregation as a café – a safe place to talk – where she and Michel could begin to walk with folks to help them learn to know God. Last year they began to offer a breakfast on Sunday mornings to anyone in the neighbourhood. They felt this was the last thing to try before closing the church. Their small congregation of 10 now serves 30 - 50 breakfasts on a Sunday morning and 5 - 20 people from the street come into the service each week!
Michel shared the story of a man who brought his wife and children to church. During each service the man would drive around the neighbourhood to ensure that nothing bad happened while his wife and children were in the building. He was a "watcher." Michel discovered that the man was also a drummer, and asked him to play drums with the worship team. He joined the team and early one Saturday morning came to Michel and said, "I was working for the devil and watching so that my partner in the Hells Angels wouldn't get hurt. Now I want to work for God, and for good." When Michel shared this story at last year's Annual Church Gathering, he and the man were in discussion about baptism. "It doesn't make sense to give the front of the worship area to a non-Christian, tattooed, big man – especially to have him play drums!" said Michel.
"I knew though, that if he would come, he would begin to know what it is to be a disciple of Christ."
Roi des Rois recently changed their name to Hochma, which is a Hebrew word meaning wisdom. Michel explains,"When God works or speaks, it is Hochma." When they began to look for a denomination, they were excited to find that MCEC joins evangelism and social work together, while holding relationships central.
As they continue to serve their under-resourced neighbourhood, Michel is convinced that Christ is the solution for the neighbourhood. Most recently they received some criticism from the city as they have opened their doors to the neighbourhood as a "heat stop" – a place of reception for the homeless, authorized for reception at night but not for sleeping. Some of the patrons have slept on the floor at Hochma on provided pillows and blankets. This has raised concerns from the city. "I understand the city's concern that our people are volunteers and may not have the proper training, but people need a warm place to sleep!" says Michel. Church volunteers continue to welcome the homeless with coffee, biscuits and all night movie screenings.
Hochma has been welcomed by the Executive Council of MCEC as an emerging congregation and look to be received by the congregations of MCEC at the Annual Church Gathering in April.