Sharing Our Story
Youth Ministry Coaching: Embracing Ministry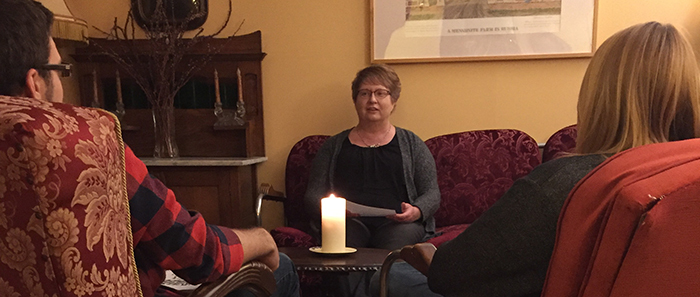 "Kenda Creasy Dean writes in one of her books that youth ministry is a spiritual discipline," says Jean Lehn Epp, MCEC's youth pastor/worker coach. "To me that was eye-opening – my 'aha!' moment. I was not just doing youth ministry but it felt to me that I was embracing ministry."
There is a gem in the MCEC Leadership Office that has been honed and shaped over the last number of years. Youth ministry coaching is one of those secrets that needs to be shared.
Jean Lehn Epp has been involved in youth and family ministry throughout MCEC as an ordained minister. "Someone asked me if I would be interested in being a coach to youth ministers and I said, 'Of course! I would love to do that!'" She explains, "To me it feels so natural to coach because it is a culmination of my 19 years of formal ministry. Some people write books and memoirs – this is my memoir!"
The MCEC Youth Pastor/Worker Coaching Program supports beginning youth workers/pastors in MCEC as they enter their first formal ministry experience and explore their own pastoral identity and vocational calling. Topics include leadership styles, ministry models, youth in crisis, connecting with parents, and visioning. Jean leads the youth pastor/worker through a visioning process within their church or support group – drawing congregational leaders, youth sponsors, and youth together. The visioning workshop is based on Corinne Ware's Discover Your Spiritual Type – doing, thinking, reflecting and feeling. "The whole point of youth ministry is that you want the youth to experience all four ways of knowing God," says Jean. "Lots of churches are really good at one or two areas and weaker in other areas. It's affirming to see where strengths are as well as how weaker areas might be strengthened."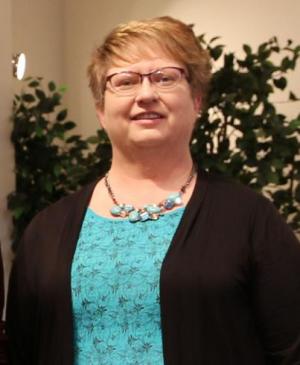 Jean works one on one with youth pastors/workers and in group settings. Sometimes individuals do not feel that they have the time for a full year of youth ministry coaching, especially since many youth pastors are working limited hours per week. She tailors the program to the needs of the congregation and the youth minister.
She says, "A lot of youth ministers have fallen into their positions. Congregations often hire people because they are young and grew up in the church, or have worked at camp. That's great! But often they aren't really equipped for ministry." Jean has coached young youth ministers, older youth ministers as well as youth ministers who have a degree and are looking for more support and resources.
"Supporting youth workers with a coaching relationship is really supporting the whole congregation," says Jean. "In five years (often the number of years that a youth is in a youth group) there can be a lot of intentional ministry happening. It doesn't matter who is doing the youth ministry as long as they can reflect intentionally about what they are actually doing with youth ministry. We grow leaders in five years!"
If you are interested in youth ministry coaching, contact Marilyn Rudy-Froese, Church Leadership Minister, at mrudyfroese@mcec.ca.
Save
Save