---
An Educational Series on Sexual Misconduct in the Church
Walking Through An Investigation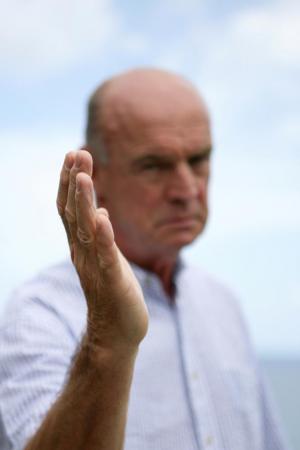 Pastor Charlie had been serving as senior pastor at Gilead Fellowship for 15 years and his ministry was generally well received.  When Pastor Charlie submitted his resignation because he decided to enter early retirement, the church held a farewell party and gave him a great send-off.
The interim pastor hired to replace Pastor Charlie found out about the boundary crossing in a pastoral visit with Vince, one of the long-time congregants. "My wife Marta has been unhappy for a few years," Vince began, "but this week she asked for a divorce. I asked her if there was someone else, and initially she said there wasn't. But she finally admitted that she has been having an affair with Pastor Charlie for the past two years." Vince broke down in tears at this point.
The interim pastor was himself in a state of shock. He had no idea that the previous minister had crossed a sexual boundary with a congregant. His mind was reeling, what should he do with this information? He asked permission from Vince. "This is very troubling news for you personally and frankly, for our congregation as well. Are you comfortable with me sharing this confidentially at our church board meeting tomorrow, to talk about how to respond?"
Vince replied, "I think you can share it with anyone because soon everyone will know. Marta is moving in with Pastor Charlie in a few weeks.
First Steps

The interim pastor wasn't sure how to proceed, and neither was the church board, when he shared the concern with them. They had a sexual misconduct policy, but they had not received an official complaint, and besides, Pastor Charlie was no longer working for them. They thought, though, that Pastor Charlie was still credentialed through their denomination as he did interim preaching at a church he was attending in a nearby town. They decided to ask for help from their denominational office.
A regional minister came to a special church board meeting, after which he met separately with Pastor Charlie, with Marta and with Vince. Pastor Charlie explained that he had fallen in love with Marta. He had refrained from getting involved sexually until after his resignation, so he felt he had maintained his boundaries. Marta said that it was true love, and that God had brought Charlie into her life as a blessing after a very long unhappy marriage. Vince, meanwhile, was beginning to feel very angry at Pastor Charlie for betraying his trust: "I can't believe my own pastor was stealing my wife away from me!" 
Vince told the regional minister that he wanted to write a formal complaint against Pastor Charlie.
When the complaint was received, the regional minister informed Pastor Charlie that there would be an investigation into his credentials. Pastor Charlie was very upset about this and said that he didn't want to keep his credentials anyway. The regional minister said that regardless of whether or not Charlie gave up his credentials the investigation was still going to happen, with or without his co-operation. The alleged misconduct had happened when Charlie was employed and credentialed, and the denomination needed to investigate. He encouraged Charlie to participate. The regional minister also offered to provide a support group for Charlie composed of several colleagues, which Charlie was happy to receive.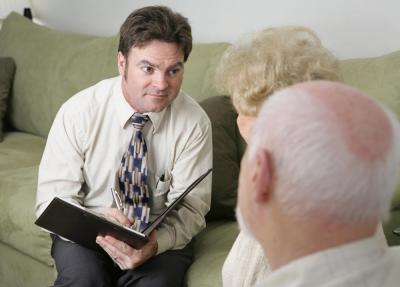 The regional minister also informed Marta about the investigation. She was very upset about this as well, protesting that Pastor Charlie had done nothing wrong. They had simply fallen in love.
The regional minister also met with Vince. The regional minister explained to each of the individuals involved, and to the church board, what they could expect with the investigative process. He also recommended that the church provide support people for Marta and Vince.
Meanwhile, in a special congregational meeting after a Sunday worship, the regional minister informed them that there was going to be a sexual misconduct investigation of their former pastor. The regional minister also said that if anyone had further information about misconduct, they should talk to the investigative team. He closed the meeting with prayer. The congregation was very upset and soon many rumours were swirling as people began speculating what might have happened.
The Investigation
It took several weeks before the investigative team that the denomination put together (from outside the congregation) could be organized to meet with all the parties involved. They interviewed Charlie, Marta and Vince. While Charlie said that he had no sexual contact with Marta while he was pastor, he did admit that they were romantically attracted to each other and they did share some kisses. Marta was adamant that she had entered this relationship entirely voluntarily. Charlie was so easy to talk to and their relationship just gradually evolved into something more intense. She was clearer about when their relationship had become physical. She said that it had started at a church conference she had attended with Charlie a year earlier.
While Charlie and Marta were bothered by the investigation, mostly they were happily involved in their new relationship. Vince, however, was broken and bitter and explained at length to the investigators about how betrayed he felt. "Shouldn't you be able to trust your own pastor not to hit on your wife? I would never have let her spend time with him if I knew this was what was going on. And what about me? Did he ever think about my needs? How was he my pastor?" The regional minister arranged for counselling for Vince.
   
A week after the investigation happened and before they had written their report, the denominational office received another complaint. It was from another woman in the congregation who had a short but intense romantic relationship with Charlie shortly after Charlie's wife had died. This complainant was also interviewed, and counselling services were offered to her too.

Guarding A Sacred Trust: Healing and Hope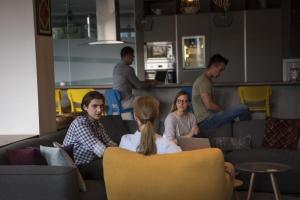 The investigative team found that misconduct had occurred. Charlie was the first to be informed. He did not want to engage with the denominational about counselling and accountability, so his ministerial credentials were revoked. Charlie and Marta never accepted the findings that misconduct had occurred. They saw their relationship as true love and were sorry only that the timing of their relationship hadn't been ideal. For Vince, the findings of the team validated the deep hurt he was experiencing.
By the time a summary of the report was shared with the congregation, Marta and Charlie were living together. The congregation was surprised that a second person had come forward, and there was a lot of private speculation about who that might be. They were terribly disappointed with Charlie and wondered how they missed seeing what was going on. How could they trust their next minister?
---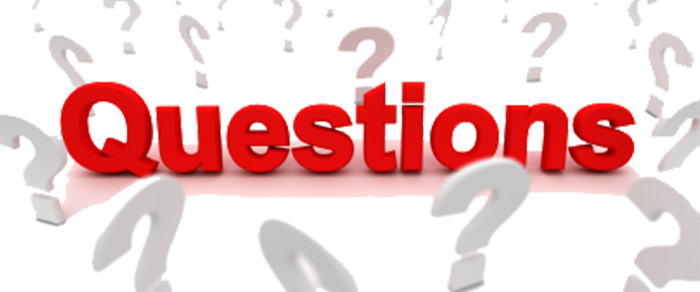 Discussion Questions
Does "true love" just happen between a minister and a congregant? What was wrong with what Pastor Charlie did?
How would you feel if you were Vince?
Were you surprised that an investigation happened even though Charlie was no longer the minister?
How was the investigation a healing opportunity for the woman Charlie had been involved with earlier?
How would allegations of sexual misconduct against a former pastor affect your congregation? How would your congregation react?
---
Credits and Links
This fictional story was written to show the kinds of experiences survivors of abuse face. Authored by Carol Penner, it is part of an MCEC sexual misconduct educational series entitled "Sacred Trust." 
Sacred Trust is an MCEC inititiive in collaboration with SMARRT.
Save
Save
Save
Save
Save
Save
Save
Save
Save
Save
Save
Save
Save
Save
Save
Save
Save
Save
Save
Save
Save
Save
Save
Save
Save
Save
Save
Save
Save
Save
Save
Save
Save
Save
Save
Save
Save
Save
Save
Save
Save
Save
Save
Save