August 11th

From Dormant Winter to Spring
Stirling Avenue Mennonite Church revisits community ministry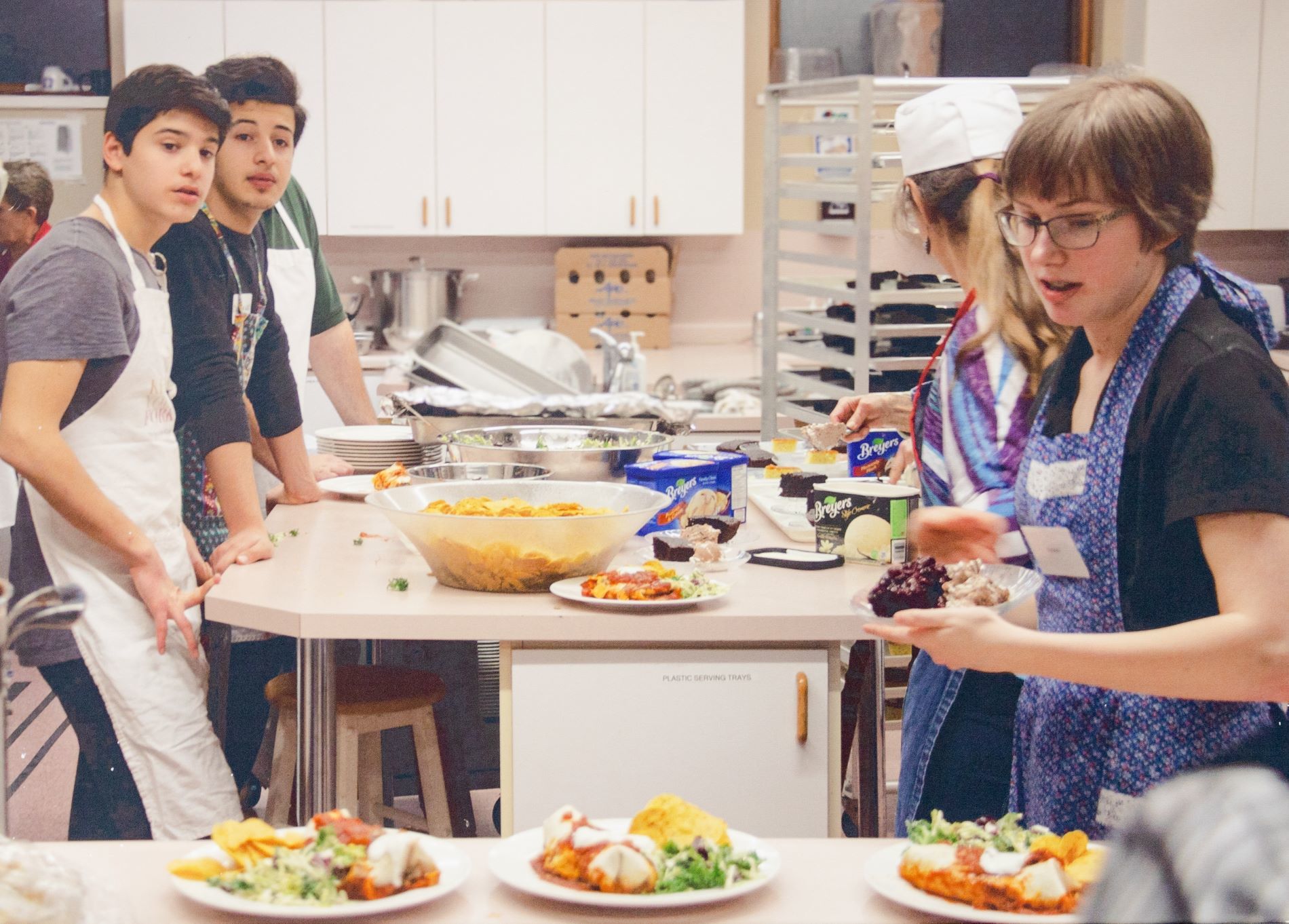 The smell of freshly toasted garlic bread wafts through the air. The tables are set, the wait staff are ready, the coffee is on and the kitchen is teaming with activity. The doors are almost ready to open. "The guests really enjoy sitting down and being served," says Lou Gorvett, coordinator of Saturday Suppers@Stirling "I remember one guest saying that it was 'as good as Swiss Chalet!'"
For the past nine years, Saturday Suppers@Stirling have provided a hot meal and a place of belonging for 170 guests and 50 volunteers each week. Arising from a need to support the Out of the Cold program in the area by providing a secondary site for suppers, Saturday Suppers@Stirling was open from November through to April, and the coffee was hot.
Supported by Stirling, First, Pioneer Park and Rockway Mennonite churches, the program grew. "We didn't do this overnight. We were just providing a hot meal," says Josie Winterfeld, Missions, Peace & Justice and Outreach Worker at Stirling. "But, it became something that was beautiful for those preparing and serving the meals and for those who were coming as guests. It built a wonderful sense of community."
Often the guests and volunteers would eat together, spend time in conversation and listen to live music. Everyone looked forward to Saturday evening as a place to see friends.
"We have this opportunity to review what we are doing and consider what God is calling us to in the future."
- Lou Gorvett
The pandemic arrived and Stirling closed their doors. "We have certainly been asked by people when we are opening again because they miss the social aspect of what we had," says Josie. Social distancing restrictions make it difficult for Stirling to start up again in the same way as before. "We are at a place of wondering when and how we might be able to get back to it, but don't see a clear path ahead. We trust that God is at work even when we can't see it," says Josie. Lou, in reflecting on the pandemic, says, "One of the bonuses of Covid has been that it has given us a natural break. We have this opportunity to review what we are doing and consider what God is calling us to in the future."
"God has been at work in the past and has brought us into new and surprising places."
- Josie Winterfeld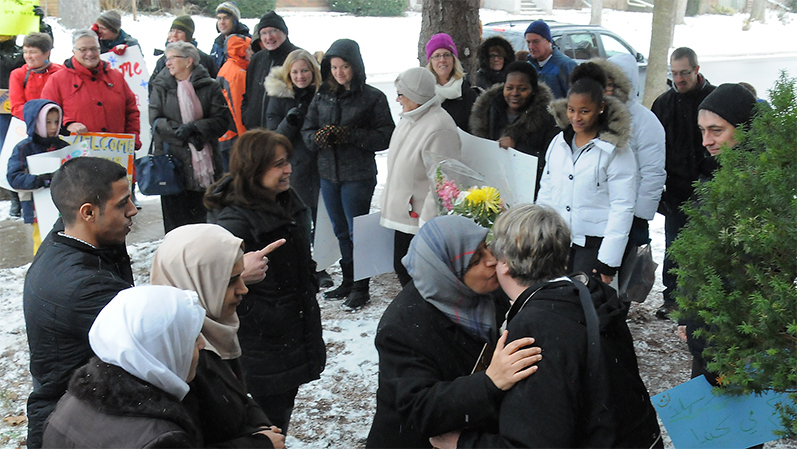 Stirling Mennonite Church also owns five houses around the church property. The houses have served different purposes over the years: home for the minister; used-clothing store before there were thrift stores and most recently, medium-term affordable housing. Through Stirling's homes program, they have provided housing for newly arrived Canadians or in conjunction with various organizations and churches. Through the Working Center or the House of Friendship, some of the houses have been available for persons coming out of addictions treatment. "It's been really delightful to work with organizations and have a space to offer partners who are doing good work," says Josie. "Affordable housing is such an important need within our community and we want to address it in some way." A group at Stirling is now looking at and dreaming about what the best use of the houses might be in moving forward.
"We are in this winter-time space where much is lying dormant. We have a sense that the soil is being prepared for what is to come," says Josie. "God has been at work in the past and has brought us into new and surprising places. That feeds us and gives us energy to scatter more seeds even though we're not sure which of those seeds are going to sprout and thrive. But we trust that Spring will come again."