March 18th

Live Streaming MCEC Congregations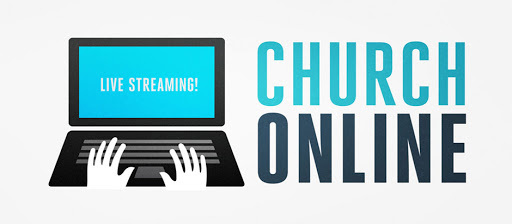 Are you looking for an online service on Sunday morning to augment your own congregational worship? We celebrate the many ways our congregations are continuing to meet during this time of physical distancing. Many of our MCEC congregations are placing their services on line. Check back here for an updated listing. Contact Lisa Williams to add your information to this list.

Live Stream/Posted Featured Worship Service:
Message: "Lighten Up"
Avon Mennonite Church
Scripture: Luke 11:33-36 and Matthew 5:14-16
Please Join Avon Mennonite Church in Stratford, Ont., this Sunday, June 7, as we reflect on Jesus teachings in Luke 11:33-36 and Matthew 5:14-16. Shane and Angela Wiebe, Cyrille Fopoussi and Mary Anne Musser will lead us in worship. Troy Watson will unpack what Jesus might mean when he says, "You are the light…your eye is the lamp." The service will be available at https://www.mennonitechurch.ca/worshipservices.

---
MCEC Livestreams
Avon Mennonite Church, Stratford, ON
Pastor Troy Watson


Sunday mornings 10am
https://www.avonmennonite.com/live-stream.html
Worship service with singing and a message.


Breslau Mennonite Church, Breslau, ON
Direct Link from www.breslaumc.ca
We continue to follow the Lent worship, it is resonating with these times and hopefully offering comfort, encouragement, and support.

Hagerman Mennonite Church, Markham, ON
Sunday Mornings 11am, for a full multi-cultural service
Contact us for zoom connection information at hagermanpastor@gmail.com


Leamington United Mennonite Church
Sunday Worship Service
www.LUMC.ca
Video will be uploaded on Saturday night so it is available for Sunday morning viewing



Mississauga Mennonite Fellowship
Sunday Worship Service
10 am
Contact us for zoom connection information at info@mississaugamennonite.com

St. Jacobs Mennonite Church. St. Jacobs, ON
Pre-recorded video posted to our congregational website on Sunday morning.
www.sjmc.on.ca

Steinmann Mennonite Church, Baden, ON
Collaborative effort of all of the Wilmot Cluster Churches
Sunday Mornings 9:40 am
https://smchurch.ca/live-stream/
Worship service with music and message


Tavistock Mennonite Church, Tavistock, ON
Sunday mornings, 9:45 a.m.


Live-stream at www.tavistockmennonitechurch.ca
Worship, singing, prayer and a message


The Commons, Hamilton, ON
Pastor Randell Neudorf
Sunday afternoons 4pm
https://www.facebook.com/commonshamilton/
A Worship Gathering from our living rooms to yours with Music, Prayer, and Teaching reflecting on "Lent in these strange times."


Waterloo North Mennonite Church
Livestream of Sunday worship service is at 10:00 am
http://waterloonorthmc.org/
We are still following the lectionary readings for Lent and Easter.
Our Good Friday service is also at 10:00 am


Windsor Mennonite Fellowship
Sunday morning, 10:30
Video posted: https://www.youtube.com/channel/UCPL0No8-c16FIGSgnkCZ89Q\
Also available through their Facebook account
Worship followed by a zoom chat.