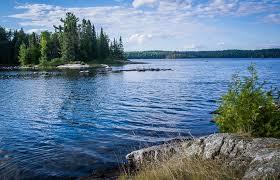 Sep 1st, 2021

Canoe Tripping as Spiritual Practice

Canoe Tripping as Spiritual Practice: Deepening the Waters of Faith

Dates: Friday-Monday - September 2021


Orientation Evening: To be announced


Location: Massasauga Provincial Park

Spiritual and Trip Guides: Tanya Dyck Steinman and Mark Diller Harder

Fee: $450.00 (tentative)

Purpose: To paddle our way into a beautiful backcountry setting for camping, connection to the natural environment, guided spiritual reflection and community building.

Overview:

This MCEC opportunity will invite a group of 'spiritual pilgrims' into a 4 day (3 night) interior canoe trip at Massasauga Provincial Park, led by spiritual and trip guides Tanya Dyck Steinman and Mark Diller Harder. This is both a physical and spiritual journey. Pilgrimage, Wilderness and Solitude are key themes found in scripture and our lives. The natural setting of an interior canoe trip creates space for participants to deepen their faith and reflect on their own spiritual and life journey. Personal and spiritual growth will come in paddling and living together in community, as we slow down, unplug, listen to God's voice and allow nature to be our teacher. The trip will include guided reflections, spiritual practices, group conversation and extended times of silence – all this within a setting that challenges us physically and astonishes us with its beauty. The hope is that we encounter God in wild and unexpected ways.

Special Note: This workshop is set within the outdoor context of the Massasauga wilderness and thus requires specific physical abilities – i.e. being able to swim, being comfortable in a canoe (life jackets required), the ability to hike (portage) and carry canoes and canoe packs that weigh between 50-75 lbs on uneven ground, willingness to set up camp and sleep on the ground, share in a tent with other participants and perseverance in case of challenging conditions/turbulent weather. This is a great opportunity if you have enjoyed canoeing but have never been on a backcountry canoe trip before! Sterning skills are an asset. Applications will be reviewed and may be accompanied with a follow-up phone interview. If you have questions about the accessibility of this trip, please contact us.