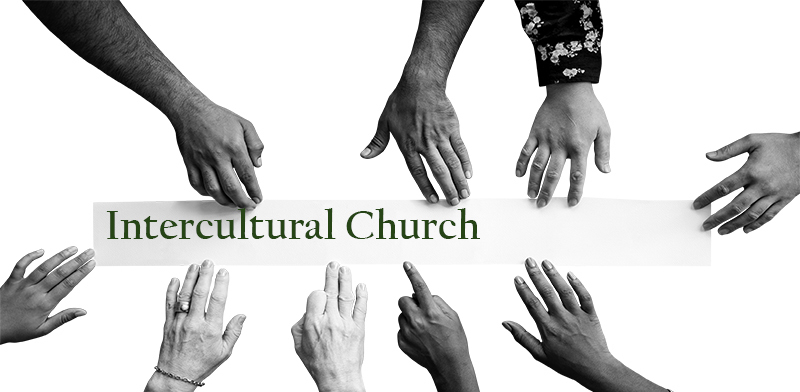 Jan 16th, 2021

Pastors, Chaplains and Congregational Leaders Event

Join us for this annual leadership formation MCEC event - a time set aside specifically for pastors, chaplains and congregational leaders - 9:00 a.m. to 12:00 noon


Safwat Marzouk, from Anabaptist Mennonite Biblical Seminary, offers a biblical vision for what it means to be an intercultural church, one that fosters just diversity, integrates different cultural articulations of faith and worship, and embodies an alternative to the politics of assimilation and segregation. A church that fosters intercultural identity learns how to embrace and celebrate difference, which in turn enriches its worship and ministry.

Worship will be led by Matthew Boutda and Anneli Loepp Thiessen. Read more about Matthew and Anneli below.

Registration is $5 plus you will have the opportunity to purchase Safwat's book at a reduced price. Perhaps you wish to anonymously purchase a copy for a colleague. See opportunities on the registration page.


CommonWord Bookstore and Resource Centre has set a Collections Page for this event. See their resource collection on Intercultural Church. This link will also be in your registration email.

*French translation will be available for this event.
Keynote Speaker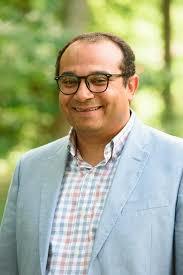 Safwat Marzouk
Safwat Marzouk, PhD, grew up where interfaith dialogue among Christians, Jews and Muslims influences daily life. He currently serves as the Associate Professor of Old Testament/Hebrew Bible at AMBS in Elkhart, Indianna. As a Christian in Egypt, he focused on studying the Old Testament to better understand God's vision of shalom. An ordained member of The Synod of the Nile (a counterpart to the Presbyterian Church), Safwat was a pastor in Egypt and also while completing a doctoral program at Princeton Theological Seminary. His studies concluded with his dissertation, "Not a Lion, but a Dragon": The Monstrification of Egypt in the Book of Ezekiel. He was a teaching fellow at Princeton and has been an adjunct professor at Saint Joseph's University, Philadelphia, Pennsylvania. His love of teaching, his pastoral heart and scholarly curiosity foster classroom discussions that bring compelling insights to ancient texts.
Worship Leaders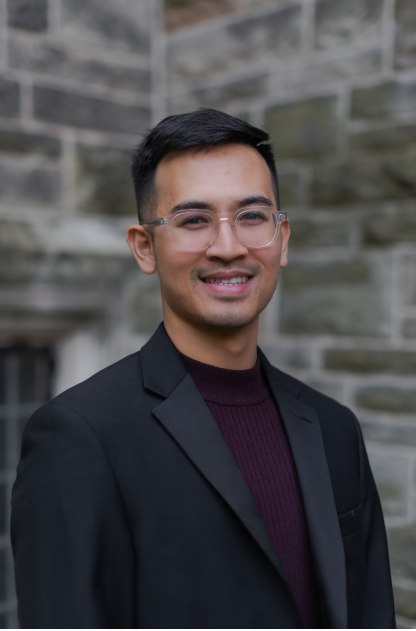 Matthew Boutda
Matthew Boutda is a conductor, organist, and singer from Toronto, Canada. With a passion and desire for choral music, Matthew is delighted to be a part of the rich music program at Leaside United Church, in Toronto. Recently, Matthew helped to form the Uniting Voices Collective which is dedicated to sustaining community through shared song during this time of physical distancing. Uniting Voices Collective has provided and continues to provide interactive virtual sessions that inform and uplift choristers, directors and musicians. Matthew continues to give professional development workshops with community and church
ensembles.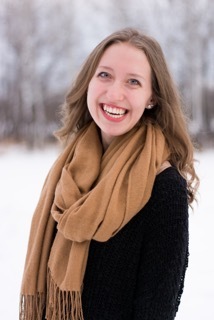 Anneli Loepp Thiessen
Anneli Loepp Thiessen is a PhD student in the Interdisciplinary Music Research program at the University of Ottawa where she studies gender in the contemporary worship music industry. She holds her Master of Music in Piano Performance from the University of Ottawa, a Graduate Diploma in Arts Management from Queens University, and her ARCT diploma in Piano Performance from the Royal Conservatory of Music. Anneli has served on the Voices Together hymnal committee for the past four years and has several hymns and piano accompaniments published in the collection. She is the co-director of the Anabaptist Worship Network and enjoys teaching courses and speaking on topics related to Anabaptist worship and the new hymnal.